Hit That Word Count! Reading The Fiction Factory by William Wallace Cook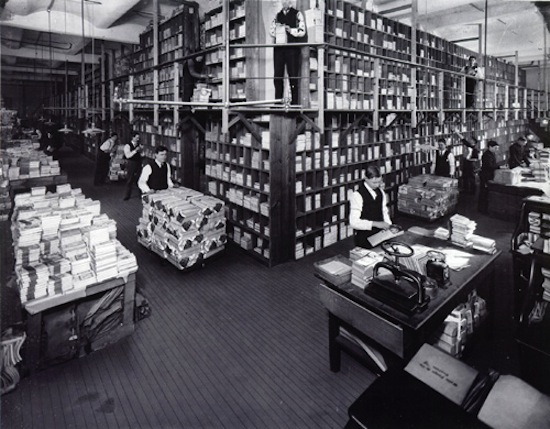 Street & Smith was one of the many publishers Cook worked for.
This is their book department in 1906, at the height of Cook's career.
As I've mentioned in previous posts, I've been studying the careers of hyperprolific authors. No study of the field would be complete without looking at the life of William Wallace Cook. Around the turn of the last century his work was everywhere — as serialized novels in newspapers, as dime novels, and later in hardback books. We wrote everything from boy's fiction to romance to mystery to science fiction.
His two most enduring books, however, and really the only two that are still read today, are both nonfiction. The first is Plotto, a plot outline device that allows you to link up various plot elements to create a virtually infinite variety of stories. It's on my shelf but I have yet to try it. The other is The Fiction Factory, in which he describes his early years breaking into the writing business in the 1890s and his climb to steady success in the early years of the 20th century. Despite having been written more than a hundred years ago it remains useful and inspiring reading for any aspiring or professional author.