Medieval Wall Paintings and Visigothic Artifacts in Toledo, Spain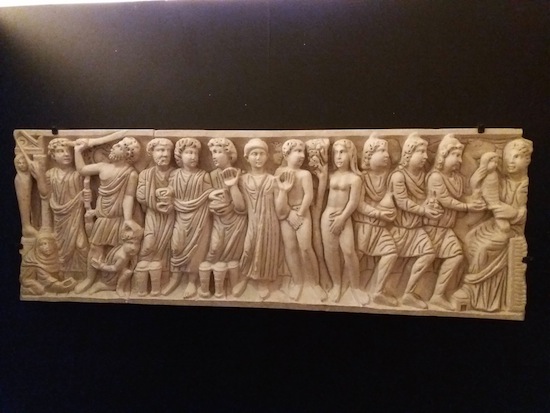 Portion of a Visigothic sarcophagus, with scenes from the Bible
Enough about the Western Desert of Egypt! Let's pull the sand out of our teeth, bid the mummies goodbye, and go to Toledo, Spain. You can eat pork, drink wine, and see some historic churches.
One of the most interesting is the Iglesia de San Román.
This church dates to the early 13th century, and like many buildings in town was built atop earlier structures. Before the church there was a mosque, and before that a Visigothic church. There may have been a Roman building before that. Its interior is in the Mudéjar style, a Moorish influenced architectural style that has continued in Spain until the modern day.