Two Interesting Roleplaying Kickstarters!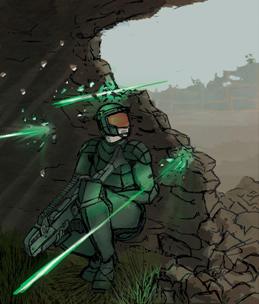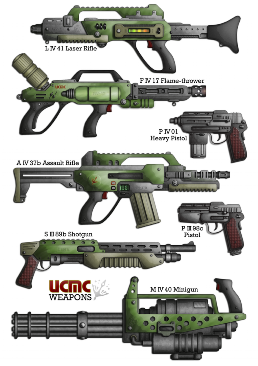 We interrupt normal programming to draw your attention to two roleplaying-related Kickstarter campaigns!
First we have a fast-paced Military SF Horror game.
Earlier this year at Conpulsion, I had the fun of playing the beta version of I Love The Corps. My son — 12 — and his mate — 13 — also had a go and loved it.
It's a Military SF game with a feel that's best described as 70s Military Space Opera or screen SciFi with a horror element — think Halo, Verhoven's Starship Troopers, Babylon 5 or Aliens. This is not the super science far future war of, say, Ken McLeod's Corporation Wars.
Rather, this is the kind of game where Special Forces in powered armour exchange laser fire on the surface of Mars, while ground support drops combat trucks reminiscent of Warthogs.
The rules nicely balance story simulation with tactical gaming  — there are the usual points you can exchange  for stunts and stunning escapes, but ultimately the dice are a harsh mistress… which lends an edge to the experience.
Not only is action structured around cinematic scenes and montages, the mechanics support it! There is a neat system for automatic ability check scores when doing something in what I would think of as narrative summary. Characters can also satisfyingly rampage through low powered NPCs. Most of what you need is on the character sheet. The end result is fast-paced but substantial.
Go check out the Kickstarter page and take a look at the more detailed material there.