Peplum Populist: Goliath and the Vampires (1961)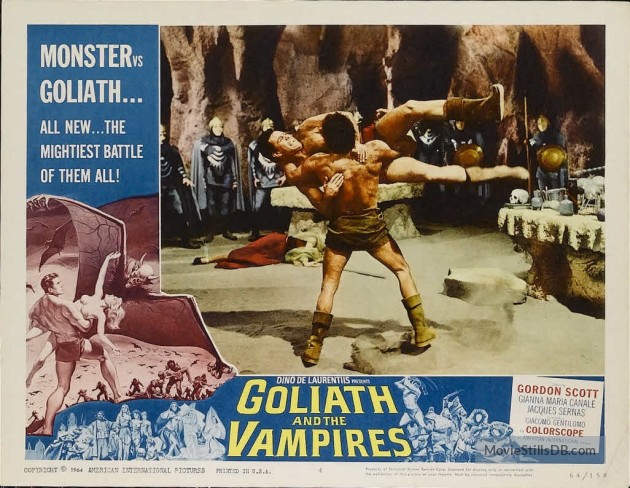 Okay, another Maciste film! Let's do this!
When writing about Maciste's history in silent movies, I promised that the next Peplum Populist article would hurtle ahead to Maciste's first appearance in the sword-and-sandal boom of the 1960s, Son of Samson (Maciste nella valle dei Re). But I have a DVD of Goliath and the Vampires (Maciste contro il vampiro) lying here on the shelf, and it's about time I completed the "dark fantasy" trio of peplum classics after writing about Hercules in the Haunted World (1961) and Maciste in Hell/The Witch's Curse (1962). Although Goliath and the Vampires doesn't have the same visual imagination, it's in the 90th percentile as far as sword-and-sandal fun goes.
Goliath and the Vampires features more stock genre situations than those two other films. The fantastic elements don't dictate the story as much as they're pasted onto the pre-fabricated framework of what sword-and-sandal films were quickly solidifying into.