Ancient Lixus: A Roman City in Morocco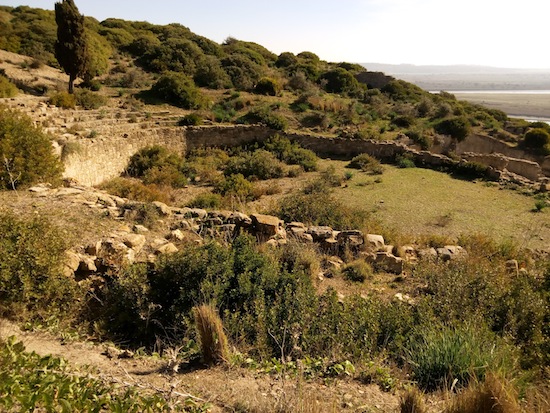 Happy New Year! Or Sana Sayeeda as they say in Arabic! I'm back from another trip to Morocco, and this time besides staying at our usual place in the medina of Tangier, I and my wife also visited the ancient city of Lixus on Morocco's Atlantic coast.
Like many cities of Roman Morocco, it's been inhabited since prehistory, and became a Phoenician colony starting around the 8th century BC. The Phoenicians called Lixus Makom Shemesh ("City of the Sun"). It is believed to be their southernmost colony, but considering the many good bays and coves that stud the Atlantic coast to the south, I'm wondering if an archaeological survey might uncover more.
The ruins stand on a hill overlooking Oued Loukos estuary and the city was an important fishing port as well as a fish processing and salt panning center, the products then being shipped to the Mediterranean. Salt is still being panned in this region today.