The Darwin Variant by Kenneth Johnson Is a Thrilling and Frightening No-Empathy Apocalypse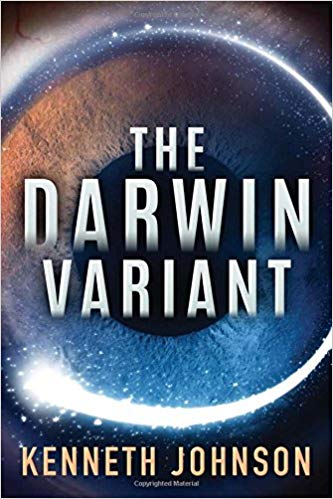 Last year I had the opportunity to interview Kenneth Johnson, the famed television writer-producer-director responsible for The Incredible Hulk, V: The Original Miniseries, The Bionic Woman, and Alien Nation, about his upcoming novel, The Man of Legends. Mr. Johnson, or "Kenny" as he prefers to be called, is the interview subject most writers dream about: warm, humorous, intelligent, and overflowing with anecdotes showing the amount of thought he infuses into his work. This depth of thinking shows in The Man of Legends, a multi-character epic about an immortal man and the people he encounters in his long past and the urgent crisis of his present. It was, without a doubt, my favorite new novel of 2017.
Plenty of readers agreed with my opinion and made The Man of Legends a bestseller. Amazon's 47North imprint immediately asked the author for a sequel. Although there was room for a follow-up, Johnson had shifted onto an idea that could use the same multi-narrator structure of The Man of Legends to tell a different type of epic — a viral outbreak tale with a twist that goes into territory similar to V: The Original Miniseries.
When Kenny called me to ask if I wanted to read the new book, The Darwin Variant, and talk to him about it, I couldn't say "yes" fast enough. This time I had the good fortune to interview him in person at his Sherman Oaks office, where photos covering the walls recount his own "Man of Legends" history with everyone from Bill Bixby and Vincent Price to George Burns and Nikita Khrushchev. (Actually a taxi driver from NY who posed as Kruschev for The Mike Douglas Show, which Kenny was producing at the time.)
The Darwin Variant explores what occurs when members of humanity make a sudden evolutionary surge. Their intelligence rises rapidly, but something else fails: their empathy. These superior humans are aggressive, dominant, compassionless, and they're threatening to remake the world. In the chilling words of a leader of the evolutionarily elevated group calling themselves The Friends of America (or just "The Friends"), "We'll do good — exactly as we want it."
It's a timely and terrifying concept. Johnson weaves it into a tight science fiction thriller offering hope among the horror, and a fascinating duel between the ethos of the Survival of the Fittest and the evolution of humanity toward a better humanity, not merely a smarter one. "More intelligent? Yes, you are," a character challenges one of the infected Friends. "But more educated? Not at all." Reaching that education is the journey the book takes readers on.