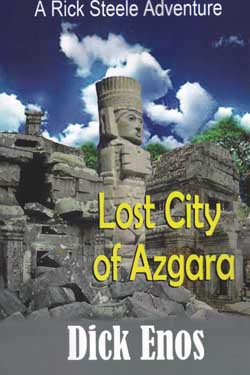 So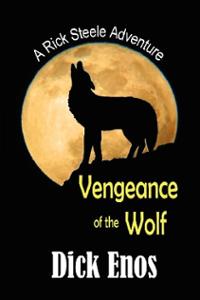 another season of pulp conventions has come and gone. As in the past, part of the fun of being able to attend conventions and meet people that share your passions and appreciate your work is meeting other authors you might otherwise have never chanced upon. Such was the case with Dick Enos at this year's PulpFest in Columbus, Ohio.
Mr. Enos is the author of the Rick Steele adventure series, published by Mirror Publishing. Enos lists his principal influences as the long-running newspaper adventure strip, Steve Canyon; the Old Time Radio show and Golden Age television series, Sky King; and Mickey Spillane's venerable hard-boiled detective character, Mike Hammer.
Steele is a hard-living Korean War veteran turned test pilot who can't seem to avoid adventures. He is aided by his loyal war buddy, Joey Campbell; his love interest, the very capable Dr. Kate Gallagher; and Kate's polyglot assistant, Thelma McCally. My introduction to these characters was in Enos's latest novel, The Lost City of Azgara. The book is an old-fashioned jungle adventure set in Africa, involving a Nazi war criminal and occultist who has uncovered a map to a lost city of gold with which he hopes to finance the rise of the Fourth Reich.