Uncanny X-Men, Part 13: Englehart's Bronze Age Monster Horror – The Beast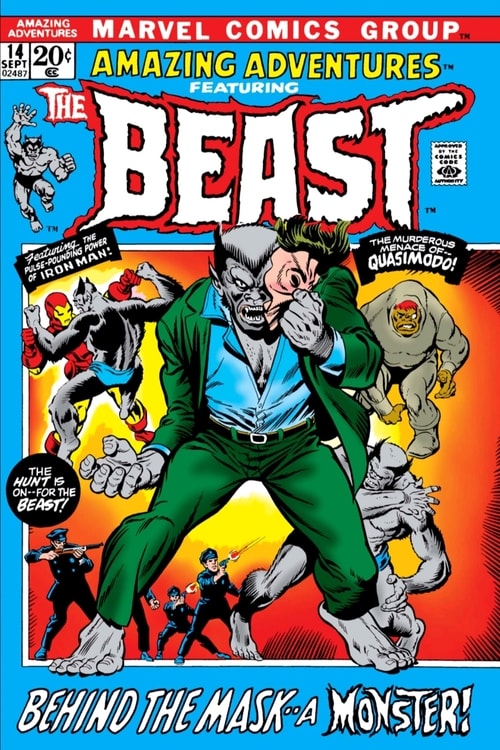 Welcome to Part 13 of my complete reread of the X-Men. We've covered all the original X-Men run, many guest appearances and side stories. We're now in 1972 and in my last post, Gerry Conway and Tom Sutton had taken the moribund second-strong superhero Beast and thrown him solo into the world of Jekyll-Hyde monster horror. In this post, we're going to cover the remaining five issues of Amazing Adventures that follow Hank McCoy's sundering from the X-Men.
Amazing Adventures #12 opens with Hank McCoy's most obvious problem: His Jekyll and Hyde moment has permanently turned him into a twisted, inhuman beast, and he can't change back. He can't even pass for human. And he needs to pass for human to have a chance of marshalling his biochemical skills to cure himself. The artwork by Tom Sutton and Mike Ploog is perfect for a horror story, and we've seen Ploog do beautifully eerie with Doctor Strange's contemporaneous stories in Marvel Premiere. Check out the splash page below.