Magical Tomes and Witch Hunting Manuals at the Ashmolean Museum
Last week I looked at the new exhibition at the Ashmolean Museum in Oxford, Spellbound: Magic, Ritual & Witchcraft. It's such a compelling collection of folk magic through the ages that I wanted to look a bit more in detail at a few of the magic books that were included in the exhibition, along with some of the art that belief in witchcraft inspired in pre-modern times.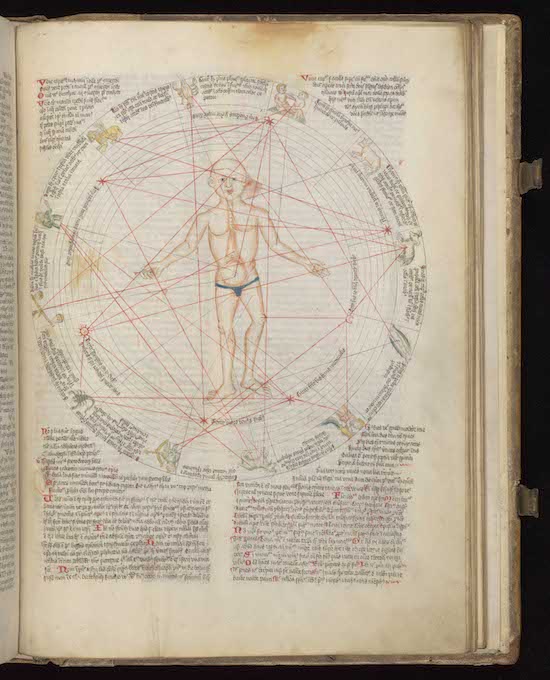 The "microcosmic man" in a German manuscript, c. 1420. © Wellcome Library,
London. The idea that man is a smaller reflection of the greater universe
goes back to Plato and Aristotle, and in the Middle Ages was developed by
astrologers into a system in which certain parts of the body correspond
to signs of the Zodiac. Medical texts used these charts to know whether
or not to bleed a patient. If the moon was in the sign corresponding to
the body part, it was unhealthy to bleed them.