Mastabas: Early Tombs of Ancient Egypt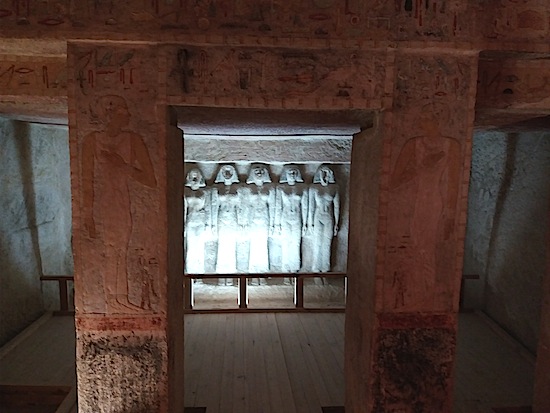 Interior of the mastaba of Meresankh III. The row of
statues shows the queen and female members of her family
Not everyone gets a pyramid when they die.
As nice as it would be for everyone to get their own massive stone monument that lasts for all time, it's really expensive and the one percenters want to have something of their own that makes them feel special.
So for those of us who don't get to rule over Ancient Egypt with an iron fist, but aren't so poor that we're stuck in a shallow pit in the desert, there's the mastaba, a home away home where we can spend the afterlife.
Mastabas were rectangular buildings made of mud brick or stone containing a few rooms and a burial chamber beneath it reached via a vertical shaft. They were wonderfully decorated on the inside and had a place for making offerings to the dead.