Deadpool Writer Gerry Duggan Creates New Image Series: Analog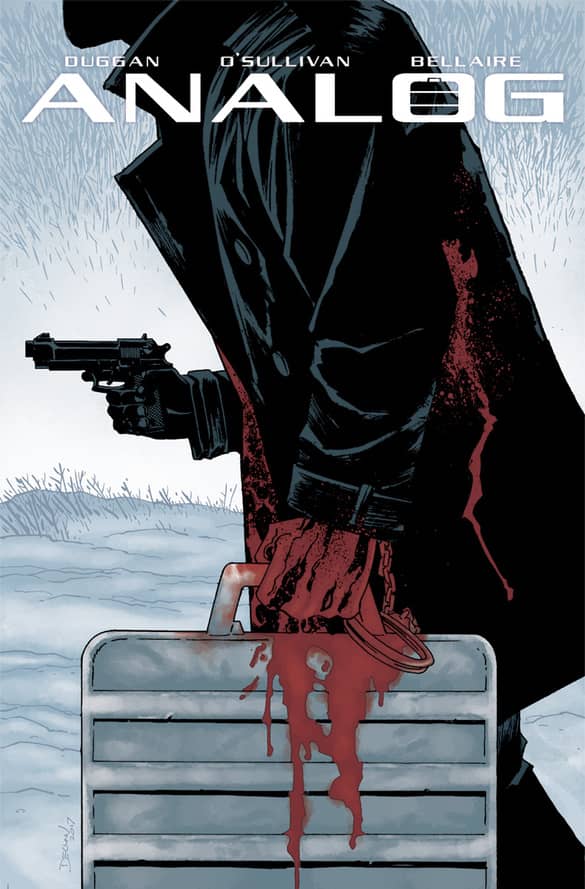 Many people know Gerry Duggan from his long run as the writer of Deadpool, or possibly as a TV writer on Attack of the Show. He's recently paired with artist David O'Sullivan, colorist Mike Spicer and letterer Joe Sabino on Analog, a future noir action comedy Image comic set in a world where internet communications are not secure. The first trade is coming out soon, and a feature film adaptation is in the works at Lionsgate with the director of the John Wick trilogy, Chad Stahelski.
In the world they've created, computers and internet are no longer secure, so valuable corporate information must be carried by private couriers, who go armed and anonymous.
Jack McGuinness is one such courier, who has to fight his way through a lot of resistance to deliver his packages. His larger problem is that NSA's surveillance function is also adapting to the analog world and he's part of their answer. I managed to catch up with Gerry and David for an e-interview.