Conan and the Philosopher of Swords: Damon Young at the Edinburgh Book Festival and in Island Magazine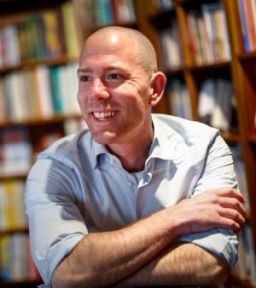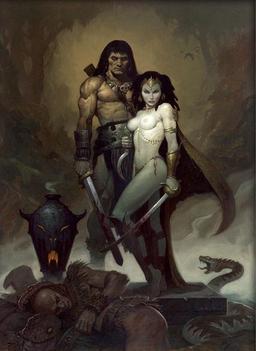 A dozen of us sit in the round, beards bushing, long hair flowing over metalesque T-shirts. An energetic 40-something bloke hands out sheets and clipboards. Each bears a picture of Conan the Barbarian.
We're at the super highbrow Edinburgh International Book Festival, but it feels like an over-stuffed old-school D&D group.
It's a mostly male ensemble. My teen-aged son is the the youngest, I'm probably the least cool, and there are faces I recognise from the monthly Event Horizon SciFi gig.
However, we're not actually here to roll dice. Rather, it's one of the Book Festival's Reading Workshops: intimate symposiums on reading a particular author or book. In this case — you guessed it — Damon Young, academic philosopher and Australian progressive public intellectual, is about lead a discussion on the Conan stories by the very late, but — by Crom he was too young when he died! — still lamented Robert E Howard:
Damon Young is an award-winning writer and philosopher. Join him for today's workshop exploring Robert E Howard's lovingly crafted sword and sorcery hero. Howard created Conan the Barbarian for a magazine in the 1930s and it has since spawned countless books, comics, video games and films. Expect an open discussion from the start; you can read the stories ahead of the event or be inspired to pick them up afterwards.
Take a moment to savour that.