Uncanny X-Men, Part 9: Filling in the Corners of the Original X-Men with Savage Hulk #1-4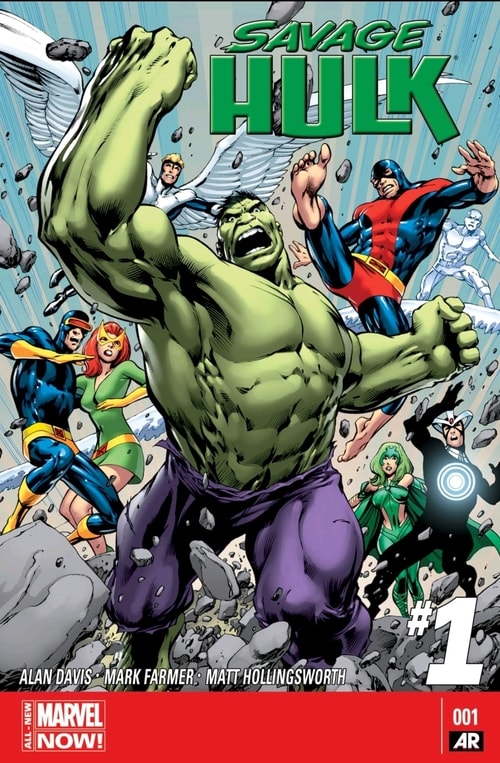 Welcome to the 9th episode of my reread of the vast X-Men story that began in 1963. The X-Men series stopped putting out original stories in early 1970, due primarily to low sales; it was a reprint magazine from issues #67–93, cover dated December 1970 to April 1975, until the beginning of the Claremont and Cockrum run in issue #94.
I'm going to go through their early Bronze Age appearances in coming blog posts, but for story continuity purposes, I'm also reading issues created in contemporary times but fitting into that 5-year dead period, like I covered for the original X-Men in X-Men: First Class.
So this time I read the 2014 series Savage Hulk, by writer/penciller Alan Davis, inker Mark Farmer and colorist Matt Hollingsworth.