Warlords of Atlantis: The Edgar Rice Burroughs Adaptation That Isn't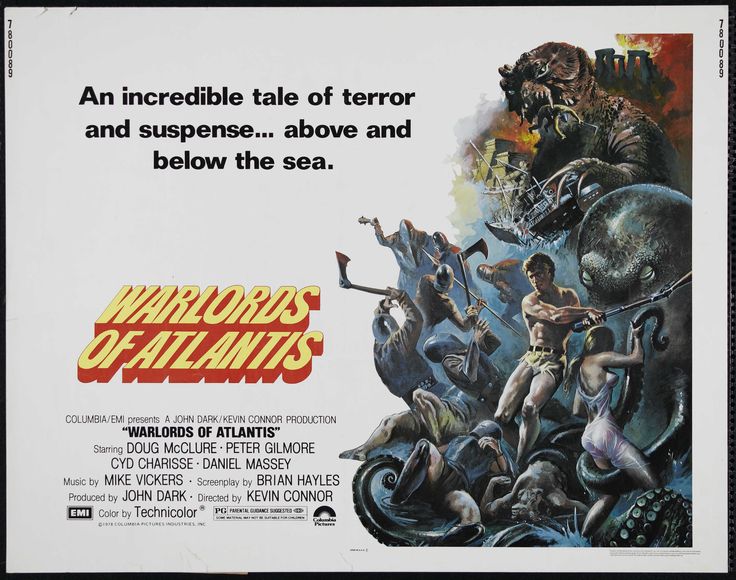 In December, my patience with North American video distributors at last ran out. If they refused to deliver Region A Blu-rays, and in some cases even DVDs, of movies from my beloved Hammer Film Productions, I needed to take drastic steps. Yes, I asked Santa Claus for a region-free Blu-ray player. Santa delivered as promised and I immediately ordered a Blu-ray of The Plague of the Zombies from Amazon.uk.
Next on the list … Warlords of Atlantis. It's not a Hammer Film, but going region-free brings benefits like at last owning a copy of the fourth Edgar Rice Burroughs film from the team of director Kevin Connor and producer John Dark. It isn't actually an Edgar Rice Burroughs adaptation, but in intent and most of the execution it might as well be.
Explain? Glad to. Connor and Dark made three low-budget movies in Britain based on ERB's most popular science-fiction stories: The Land That Time Forgot (1975), At the Earth's Core (1976), and The People That Time Forgot (1977). This Burroughs trio struck gold at the box-office, especially with adventure- and monster-loving kids. Connor and Dark planned a movie based on A Princess of Mars, this time working with EMI Films in co-production with Columbia.