An Epic Finale for Ancient Opar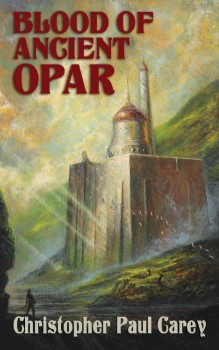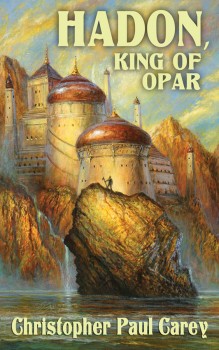 Over forty years ago, Philip Jose Farmer published a pair of officially sanctioned books recounting the history of ancient Opar, the lost civilization familiar to readers of Edgar Rice Burroughs' Tarzan novels. Opar was the first of the author's lost cities that survived undiscovered in the African jungle until the noble apeman came along. Burroughs' lost civilizations, like his alien worlds, were fantastic places of adventure that allowed the author to sharpen his satiric blade and skewer organized religion and politics alike.
Farmer, in notable contrast, was interested in using Burroughs' concepts as a springboard for more realistic and decidedly more adult adventures. Farmer's histories are peopled with conquerors and king-makers who are not just noble savages, but also savage rapists and murderers. His Opar novels opened Tarzan fans' eyes to the antediluvian kingdom of Khokarsa. While the sword & sorcery boom of the 1960s and 1970s flooded bookshelves with immoral and amoral barbarians, Farmer set his work apart by treating the material as realistically as possible. His characters die tragically and sometimes prematurely. Sexual intercourse leads to unplanned pregnancies that alter people's lives as it changes the course of a kingdom's destiny.