The Good, The Bad, and The Ugly … of Gunslinger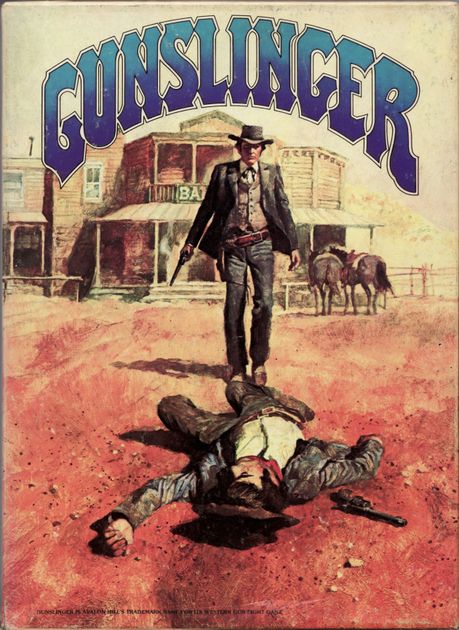 Avalon Hill has long been a company known for its war gaming roots, though it has also dabbled in roleplaying games. Then there are other games. Like Gunslinger. Gunslinger is a bit different. It's not a war game. It's not a roleplaying game. It's sort of both. And neither. I suppose Gunslinger could be called an Old West gunfight simulation game. So, while not exactly a war game, it is a combat game, and while not really a rpg, it does have rpg elements and something of a rpg feel to it.
Designed by Richard Hamblen and released by Avalon Hill in 1982, Gunslinger is a board game (sort of) for up to seven players, with each acting as a character in a gunfight. The game includes stiff cardboard maps, tons of cardboard cutouts, cards upon cards for character actions and results, charts and charts and more charts, and more rules than names in a telephone book (they still make those, right?). It's already starting to sound like a tabletop rpg. Except there are no dice.
…