The Church and Treasury of the Teutonic Order, Vienna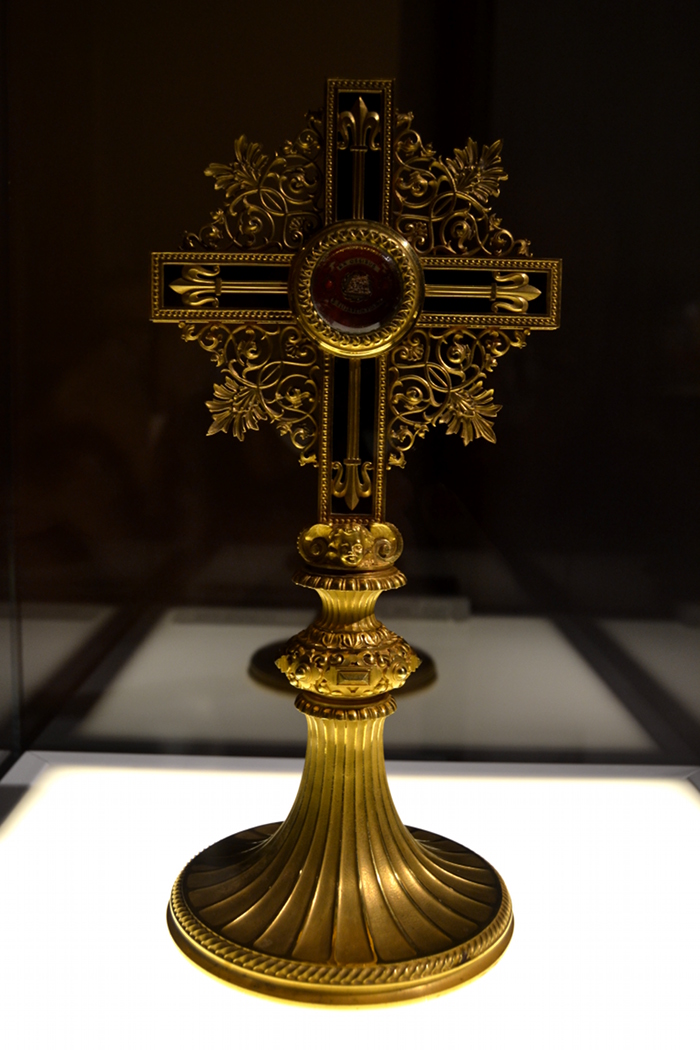 Gold crucifix and reliquary, 19th century
Vienna is home to many great treasures, such as the Kunsthistorisches Museum with its fine art collection and the Hapsburg armor and armor collection at the Neue Berg. One little museum that's often overlooked is the Church and Treasury of the Teutonic Order.
Tucked away near Stefansdom, the city's cathedral, it's easy to miss with its small steeple, smaller sign, and simple front gate. Go inside, however, and you'll be in for a treat.
First stop is the 14th century Gothic church, remodeled in the early 18th century in the Baroque style. There's a fine triptych from Flanders made in 1520 and the walls are covered with the coats of arms of various men who have joined the Order, which is formally called The Order of The Teutonic Knights of St. Mary's Hospital in Jerusalem.