Competition in Ancient Greece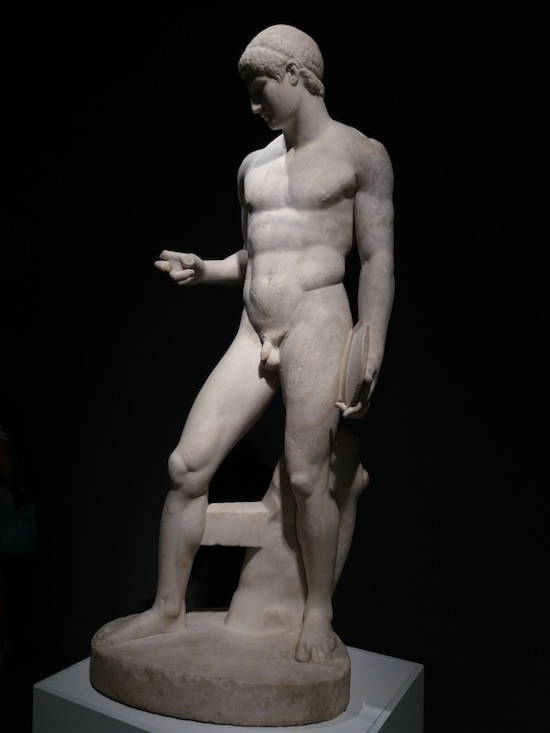 Marble statue of a discus thrower. Second century A.D. copy
of a fifth century B.C. Greek original. Said to have been found
in Hadrian's villa in Tivoli. The Emperor Hadrian had quite a
thing for beautiful young athletes. His favorite youth, Antinous,
was immortalized in numerous statues. Antinous didn't have
those awesome deltoids, though.
It's autumn, and that means here in Madrid the summer art shows are wrapping up and the autumn exhibitions are upon us. Madrid has several fine galleries and world-class museums to choose from, and the line-up this year is looking pretty good. Stay tuned for some fun shows here on Black Gate.
In the meantime, one of the last of the summer shows to finish is Agon! Competition in Ancient Greece at the Caixa Forum, a private gallery owned by one of the big Spanish banks. The show brings together dozens of objects from the British Museum in London, some of which are usually on permanent display there and others that I've never seen before.