Video Game Review: Tunnels & Trolls Adventures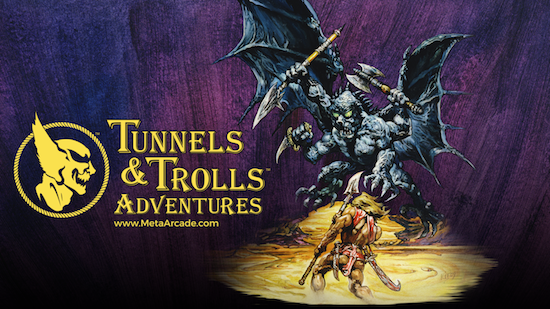 I've been hankering for some old school pen and paper adventuring lately, but not having a gaming group here in Madrid (or indeed any gaming group for a few decades now), I did what old school gamers always used to do when they found themselves all on their lonesome — I played some solo Tunnels & Trolls adventures.
But I did it with a modern twist. I played Tunnels & Trolls Adventures, a free app by MetaArcade. The app takes you through various classic adventures such as Sewers of Oblivion and Buffalo Castle and runs very smoothly. It's been decades since I've played T&T, so I read all the intro material, which explained the game quickly and concisely and had me playing within minutes.