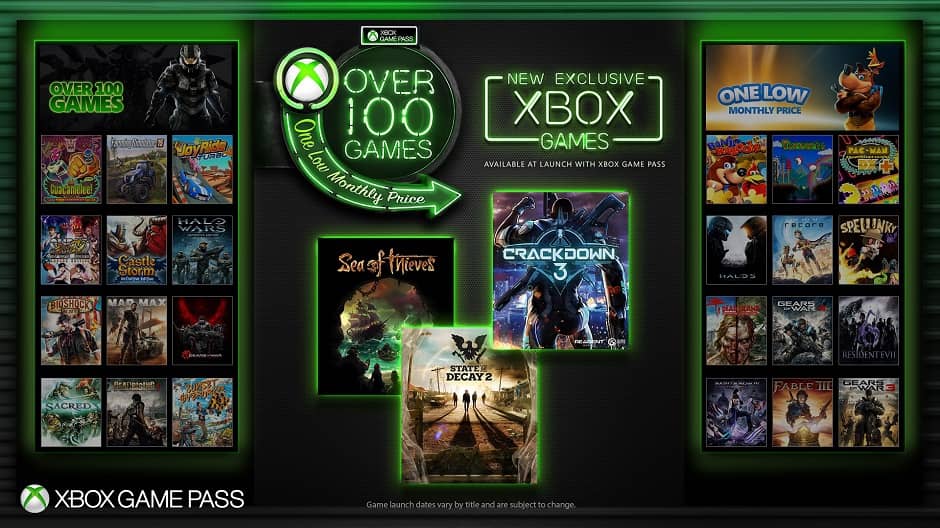 You've bought a shiny new game console, set it up, and you're ready to play. All you need now are games. Depending on what mood you're in, you might want to play games from different genres. These genres can vary, from first person shooters, racing games, Role Playing Games, MMO's and others. At an average cost of $59.99 per game (for new releases), it may take some time to build up a library of games to appease your gaming appetite.
There are low cost alternatives to help build your library: buying used games, borrowing games from your friends, or waiting for games to go on sale. Microsoft has recently created another low cost alternative, the Xbox Game Pass. The Xbox Game Pass is a subscription service that grants you access to (at this point) over 100 games. For $9.99 per month, you gain access to Xbox One, Xbox 360, and original Xbox games.
These games are downloadable to your hard drive, and can be played for as long as you're a subscriber. The Xbox Game Pass includes games from a variety of publishers, such as Microsoft, Capcom, Electronic Arts, Sega, and Ubisoft.
If you haven't played through the entire series of the Gears of War games, you can with the Xbox Game Pass. If you haven't played the excellent Rise Of The Tomb Raider, you can with the Game Pass. Resident Evil, Devil May Cry 4, Metro Last Light, Super Street Fighter IV, and Halo 5 Guardians, are all examples of games included with the Xbox Game Pass.
---