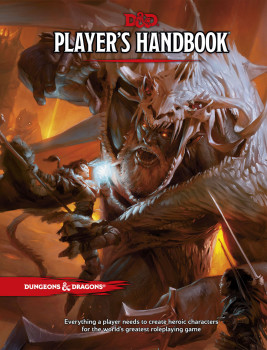 The newest edition of Dungeons & Dragons, 5th edition, recently passed its one-year anniversary. Though I reviewed the books when they first came out, my gaming group didn't want to give up their current systems to switch over. They've been playing edition 3.5 for years, are comfortable with the rule structure, and like leveling up into prestige classes.
One thing that is notable about this edition of Dungeons & Dragons is that players have not been swarmed by supplemental books or a variety of rule options. After a year, it's rather refreshing that Dungeons & Dragons continues to have retained an emphasis on their core three books:
Dungeon Master's Guide (Amazon)
But this does mean that hardcore gamers like me, who are used to geeking out over systems where you're really allowed to customize many aspects of your character, may feel like Dungeons & Dragons doesn't cater to us. This is a bit unfair, and may be a sign that we've just gotten too spoiled with abundant choices in other games system.
---