Check out the For a Few Gold Pieces More Kickstarter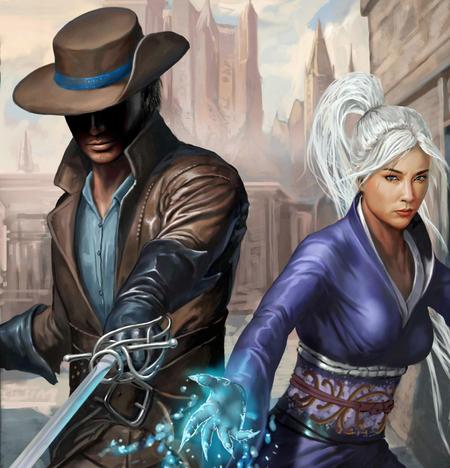 Q: Would you introduce yourself?
A: Hi, I'm Richard C. White, a science fiction/fantasy author and occasional blog contributor here at Black Gate. I'm also the sponsor of the For a Few Gold Pieces More Kickstarter. Along with my writing, I'm a member of the Writer Beware committee for the Science Fiction and Fantasy Writers of America.
What is this project about?
For a Few Gold Pieces More is a collection of ten short stories I originally did for an e-publisher a few years ago. After having the rights to these stories returned, I decided it was time to release them as a collection, both e-book and in print. It's tough to promote an e-only series at conventions, because as soon as you get people interested, they want the book now — not when they go home and try to remember what the book was or who wrote it.
The idea for the stories was to take folktales, fairy tales, and legends and given them a decidedly dark twist. And speaking of dark twists, my protagonist isn't exactly a hero, but he's not as hard and cynical as he like to think he is. Suffice to say he does what it takes to get the job done.