Unearthing the Scattered Memories: Detectorists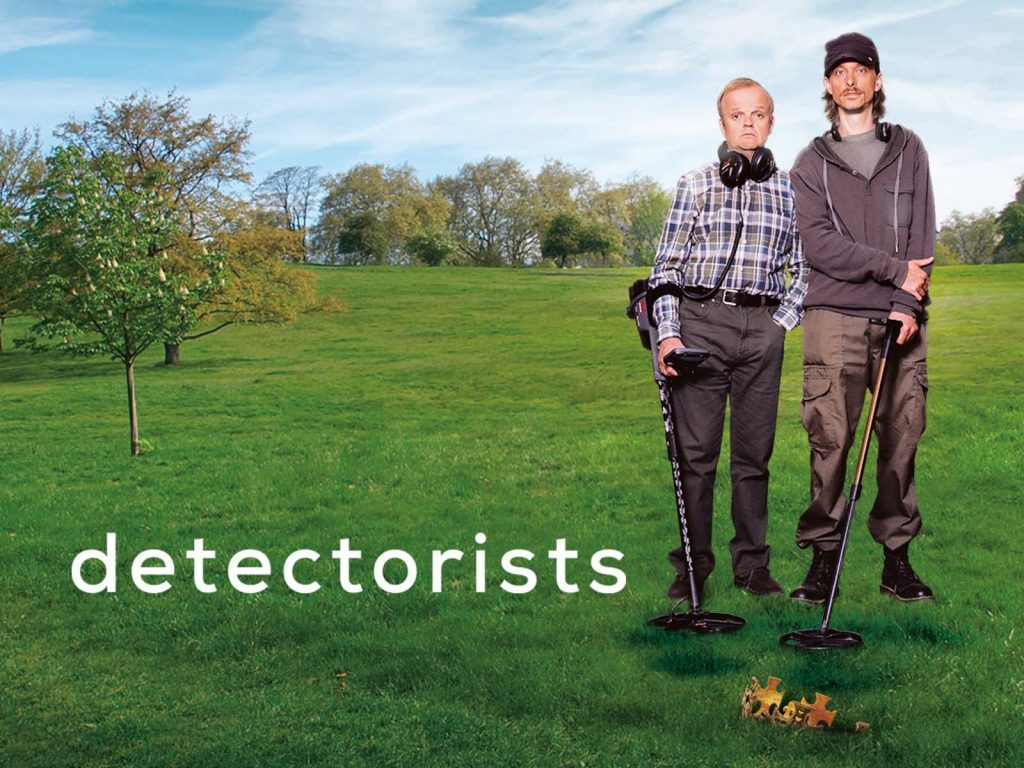 I don't really know what to say about detectorists (lower case intentional), which I finished watching this morning. It's not much of a binge, since there are only nineteen half-hour episodes.
Except to say that this is the sort of thing I want to watch at this stage of my life. Quietly amusing rather than uproariously funny; gently engaging rather than gut-wrenchingly dramatic. It is almost completely devoid of sitcom clichés. No handsome leads — Andy (Mackenzie Crook) looks exactly like a dastardly pirate (he actually was in one or more of the Pirates of the Caribbean movies), and Lance (Toby Jones) looks like a garden gnome. And yet, you grow to like them so much that they become almost handsome. They're bog-standard middle aged guys who lead mundane lives — but, crucially, they're not losers. They're everymen in whom hope springs eternal.