Halloween Reads: The Best Spooky Short Fiction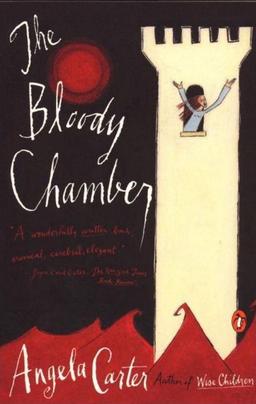 Halloween is upon us, and there's no better way to get into the spirit than with some spooky short fiction. While I love candy, I'd rather have a holiday where people hand out their favorite creepy stories from their stoops and porches, so I've gathered my list of the recent releases I would give out this year here (if I had infinite funds and didn't live in a third-floor walkup, that is). Instead of upsetting your dentist and risking a sugar high, I heartily recommend that you go forth and gorge on some wickedly delicious fiction this weekend!
The Bloody Chamber by Angela Carter: Carter is, of course, a seminal figure in speculative fiction and horror, and the recent edition of The Bloody Chamber: And Other Stories released in celebration of what would have been her 75th birthday reminds us all why. These dark fairytales still have a spine-tingling effect, no matter how often you read them: Kelly Link, who keeps a copy of The Bloody Chamber with her wherever she's living, calls Carter's writing "electrifying" in her introduction. I'm not sure I've ever read a tale as suspenseful and gory as "The Bloody Chamber," and the mood and visceral images will haunt you hours after you've taken your eyes off the page.
Of Sorrow and Such by Angela Slatter: Another Angela who's a master of dark fantasy and horror, Slatter has been sending shivers down readers' spines with her short stories for years. Of Sorrow and Such takes place in Edda's Meadow, where the witch Patience Gideon lives in peace with her adopted daughter, Gilly: until a wounded shapeshifter comes to their door, reviving old secrets and bringing new danger. It's an ideal Halloween tale, filled with macabre magic, where the witches are by turns sympathetic and iron hearted, and where the evil of ordinary men proves the most dangerous threat of all.