Changes in Genre Evaluations: Stanley G. Weinbaum
Changes in Genre Evaluations: Stanley G. Weinbaum
The Collected Science Fiction & Fantasy of Stanley G, Weinbaum, in four volumes:
Interplanetary Odysseys, Other Earths, The Black Heart, and Strange Genius (Leonaur, April 20006)
Isaac Asimov felt that Stanley G. Weinbaum (4 April 1902 — 19 Dec 1935) deserved to name an entire era in science fiction. The writer died at 33 of throat cancer — though how he got it no one can guess.
These four books which I got because, at least when I was young, titles like "The Black Flame" intrigued me and I'd certainly enjoyed stories like "A Martian Odyssey." Today it makes one wonder what the rest of the genre was like, or whether his popularity was simply the personal preference of a very brilliant reader and writer in our genre.
[Click the images for larger versions.]
Back covers to Interplanetary Odysseys, Other Earths, The Black Heart, and Strange Genius. Click for bigger images.
My contemporaries and friends, Corey and Alexei Panshin called his work "Strange and quirky," but felt time has swallowed much of its value to the genre. What made him interesting, however, was his idea of what a character could be.
In 1988 even a book of his poems was published, Lunaria and Other Poems, which I have not seen.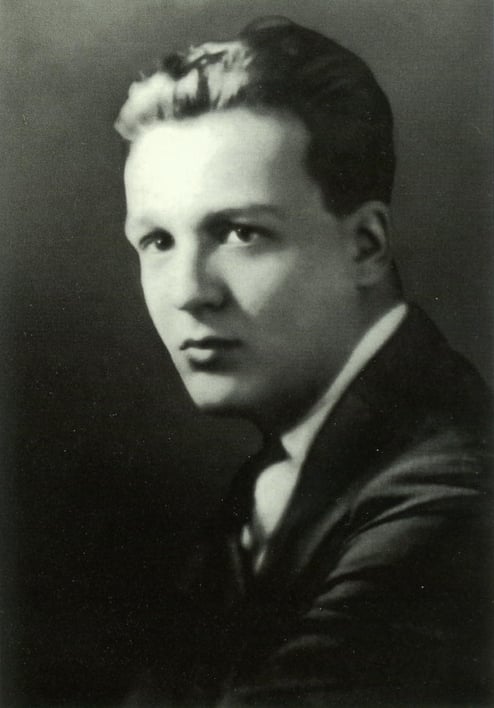 Stanley G. Weinbaum
The books are The Collected Science Fiction & Fantasy of Stanley G, Weinbaum, published by Leonaur in four volumes:
Interplanetary Odysseys – Classic Tales of Interplanetary Adventure Including: A Martian Odyssey, its Sequel Valley of Dreams, the Complete 'Ham' Hammond Stories and Others (April 5, 2006)
Other Earths – Classic Futuristic Tales Including: Dawn of Flame & its Sequel The Black Flame, plus The Revolution of 1960 & Others (April 5, 2006)
The Black Heart – Classic Strange Tales Including: the Complete Novel The Dark Other, Plus Proteus Island and Others (April 19, 2006)
Strange Genius – Classic Tales of the Human Mind at Work Including the Complete Novel The New Adam, the 'van Manderpootz' Stories and Others (April 19, 2006)
They are all still in print.
---
Samuel R. Delany's novels include the Nebula-Award winning Babel-17 and The Einstein Intersection, as well as Nova and Dhalgren. His four-volume series Return to Nevèrÿon is sword-and-sorcery. Most recently, he has written the SF novel Through the Valley of the Nest of Spiders. His book-length autobiographical essay, The Motion of Light in Water, won a Hugo Award in 1989. His website is www.samueldelany.com. His last article for Black Gate was A Wonderful Picture of a Far-flung Community of Writers: Quark.