New Treasures: Red Noise by John P. Murphy
New Treasures: Red Noise by John P. Murphy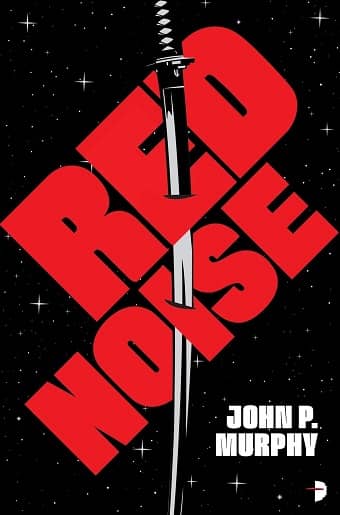 It's too early to be certain of course, but it seems to me that publishing is starting to get back to normal after the shock to the system that was the Covid-19 pandemic.
June, at least, has a healthy number of new releases, including plenty that perk my interest. Like John P. Murphy's debut novel, a space western that Publishers Weekly calls "fast, fun… pure entertainment." Here's an excerpt from the PW review.
Murphy skillfully transports spaghetti western tropes to a lawless space station in this action-packed debut. The reclusive, unnamed heroine, an asteroid miner, docks at dilapidated Station 35 hoping to sell her ore, restock her supplies, and interact with as few people as possible. But Station 35 is a violent, unsavory place controlled by a corrupt, all-powerful corporation, and its inhabitants prove intent on cheating and exploiting her. So the Miner, a former intelligence-corps officer of mysterious, dark repute, sets about cleaning up the station by any means necessary — gathering allies, securing resources, and using the already-raging turf war between rival gangs and crooked cops to her advantage…. snappy dialogue and plenty of dry humor keep the pages turning.
SciFiNow has a worthwhile interview with Murphy that dives into his inspirations for the book, and I think Black Gate readers will find them interesting. I know I did.
I took a class in Japanese cinema. We watched and discussed several samurai movies, including Kurosawa's brilliant film Yojimbo that was loosely based on the Dashiell Hammett novel Red Harvest. I watched the remakes of it: one of Clint Eastwood's earliest films, Fistful Of Dollars, and Last Man Standing with Bruce Willis…

I became fascinated by how a very small kernel of story could be strong enough to power many very different books and films over the years, beyond that handful and in its precursors going back to Shakespeare. It wasn't until the last few years though, when my thinking about current events crystallised with that old kernel, that I finally had a story of my own that I needed to tell.
The digital version of Red Noise will be published Angry Robot on June 9, 2020. The print edition lands on July 14. It is 448 pages, priced at $14.99 in trade paperback and $8.99 in digital formats. Read an interview with Murphy in the June issue of Clarkesworld magazine.
See all our coverage of the best new SF and fantasy here.