Birthday Reviews: Douglas E. Winter's "Splatter: A Cautionary Tale"
Birthday Reviews: Douglas E. Winter's "Splatter: A Cautionary Tale"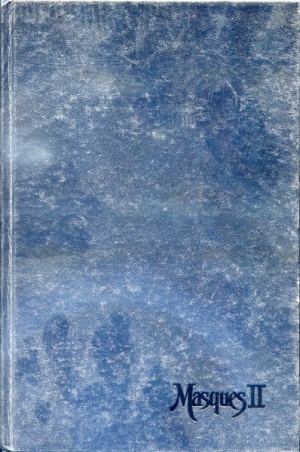 Douglas E. Winter was born on October 30, 1950.
Winter won the World Fantasy Award for Non-Professionals for his reviewing in 1986 and has won the International Horror Guild Award three times, for his stories "Black Sun" and "Loop" and for the anthology Revelations. He served as the Toastmaster for the 1986 World Fantasy Com in Providence, RI and the Master of Ceremonies for the 2003 World Fantasy Con in Washington D.C. He has collaborated with Melissa Mia Hall at least twice.
"Splatter: A Cautionary Tale" was first published as a chapbook by Footsteps Press in 1987. In June of that year, J.N. Williamson included the story in the anthology Masques II and reprinted it the following year in The Best of Masques. 1988 also saw the story reprinted in David J. Schow's Silver Scream and Ellen Datlow and Terri Windling's The Year's Best Fantasy: First Annual Collection the first volume in their long-running series better known as The Year's Best Fantasy and Horror. Barry Hoffman reprinted it in Gauntlet 1 in 1990 and Williamson again published it in the omnibus volume Dark Masques in 2012. It was translated into Italian in 1988 by Alda Carrer and in 1990, Gisela Kirst-Tinnefeld translated it into German. The story was nominated for the World Fantasy Award for Best Short Fiction in 1988.
"Splatter: A Cautionary Tale" is told in segments, with each paragraph headed with the title of a horror film. It describes the lives of three people, Cameron Blake, a woman who is crusading against the portrayal of violence in horror films, Thomas Tallis, an artist who is figuring out what the boundaries are, and Renhquist, a horror fan who may have begun to accept the violence in films a little too much. Winter uses language and arguments about horror films which are generally reserved for pornography.
By equating the language of pornography to violence, Winter does two useful things. First, he separates pornography from being seen as a crime specifically against woman to show the toll it takes on all people. Second, he shows the toll that violence in films takes as something just as harmful and just as, if not more, widespread, causing the reader to question its acceptance in our society.
Reprint reviewed in the anthology The Year's Best Fantasy: First Annual Collection, edited by Ellen Datlow & Terri Windling, St. Martin's Press, 1988.
---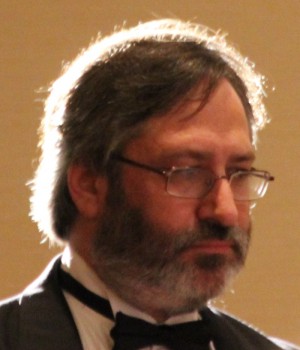 Steven H Silver is a sixteen-time Hugo Award nominee and was the publisher of the Hugo-nominated fanzine Argentus as well as the editor and publisher of ISFiC Press for 8 years. He has also edited books for DAW and NESFA Press. He began publishing short fiction in 2008 and his most recently published story is "Webinar: Web Sites" in The Tangled Web. Steven has chaired the first Midwest Construction, Windycon three times, and the SFWA Nebula Conference 6 times, as well as serving as the Event Coordinator for SFWA. He was programming chair for Chicon 2000 and Vice Chair of Chicon 7. He has been the news editor for SF Site since 2002.