Birthday Reviews: Sandra McDonald's "Fir Na Tine"
Birthday Reviews: Sandra McDonald's "Fir Na Tine"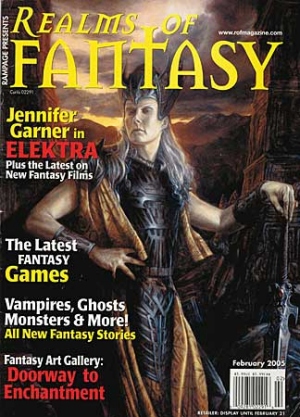 Sandra McDonald was born on October 12, 1966.
McDonald won the Lambda Award and the Rainbow Award for her collection Diana Comet and Other Improbable Stories. Her novel The Outback Stars was nominated for the Compton Crook/Stephen Tall Memorial Award and she has been nominated for the James Tiptree Jr. Memorial Award four times. She has won the Silver Moonbeam Award for her children's mystery novel Mystery of the Tempest.
"Fir Na Tine" was originally published in the February 2005 issue of Realms of Fantasy, edited by Shawna McCarthy. The story was also selected by Paula Guran for inclusion in her Best New Paranormal Romance published in 2006.
As a young girl visiting Florida with her family, Lucy was kissed by a strange boy who sent heat through her entire body. As Lucy grows older and goes off to college, she finds that none of the boys she dates or kisses come close to the fire she remembered from that first kiss. Eventually, she finds Steven, who is everything she wanted, and they begin a passionate affair.
When she catches him cheating, he explains that he was doing so for her own good, so that the fire inside him wouldn't destroy her, which in this case may actually have been true, but it doesn't help the situation. Lucy and Steven work out an arrangement that they both feel they can live with, even if it doesn't give either of them entirely what they want or need. Eventually, Steven goes off to become a fireman and Lucy forges her own life, again looking for someone who could literally enflame her.
Lucy's hopes of reconciling with Steven are dashed when he drowns while trying to rescue someone. At his funeral, however, she learns that his fire captain is also a Fir Na Tine, a man of fire, although he is engaged to someone else. Even as Lucy begins to date normal men, she now tries to learn what she can about the Fir Na Tine, until an encounter with one who she is trying to help nearly kills her. Despite thinking she knows what she is doing, Lucy is clearly in danger. McDonald has withheld an important piece of information from both Lucy and the reader that explain what the Fir Na Tine are actually looking for, and what Lucy can't give them, despite her desires.
Reviewed in its original appearance in the magazine Realms of Fantasy, edited by Shawna McCarthy, February 2005.
---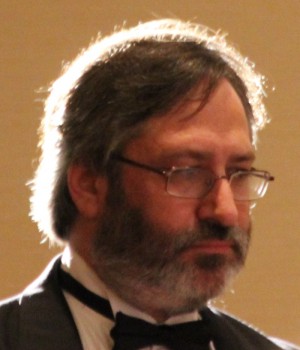 Steven H Silver is a sixteen-time Hugo Award nominee and was the publisher of the Hugo-nominated fanzine Argentus as well as the editor and publisher of ISFiC Press for 8 years. He has also edited books for DAW and NESFA Press. He began publishing short fiction in 2008 and his most recently published story is "Webinar: Web Sites" in The Tangled Web. Steven has chaired the first Midwest Construction, Windycon three times, and the SFWA Nebula Conference 6 times, as well as serving as the Event Coordinator for SFWA. He was programming chair for Chicon 2000 and Vice Chair of Chicon 7. He has been the news editor for SF Site since 2002.