Birthday Reviews: Emil Petaja's "Found Objects"
Birthday Reviews: Emil Petaja's "Found Objects"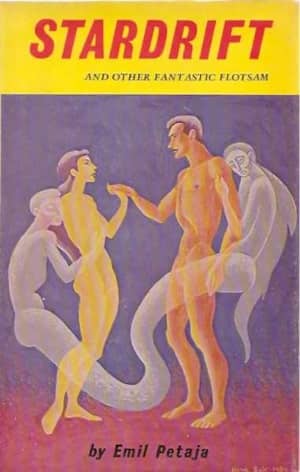 Emil Petaja was born on April 12, 1915 and died on August 17, 2000.
Petaja published thirteen novels and more than 150 short stories. His Otava series, beginning with the novel Saga of Lost Earths, is based on the Finnish epic the Kalevala. Petaja was a close friend of artist Hannes Bok and founded the Bokanalia Foundation, which included a small art press, in 1967. He published three portfolios of Bok's work as well as a commemorative volume. He was also the chairman of the Golden Gate Futurians, a San Francisco based science fiction club for professionals and fans. He was named the first Author Emeritus by SFWA in 1994.
"Found Objects" was originally published in Petaja's collection Stardrift and Other Fantastic Flostsam in 1971, published by William L. Crawford's Fantasy Publishing Company. Robin Wayne Bailey chose the story as one of five stories to represent Petaja in Architects of Dreams: The SFWA Author Emeritus Anthology, which covered the first five Author Emeriti named by SFWA.
Set in a contemporary San Francisco, "Found Objects" revolves around a party for a group of amateur artists as one of their number, the benefactor Triptich, is planning on departing San Francisco. He tells one of the guests, Jack Clay, that the purpose of the party is to help all of the attendees achieve a crest in their lives, a moment of perfect enjoyment before he has to leave, a concept which dovetailed neatly with thoughts Jack had while driving to the party.
Jack and his wife Mab don't see eye to eye on things.  Jack just wants to do his own thing and move forward, while Mab likes to make life as difficult for those around her as possible, making a big show at the end to draw attention to herself. Her actions are passive-aggressive and for the purposes of Triptich's party take the form of a refusal to wear the clothing he selected for her and then to disappear once she is at the party.
With all the talk of art, it is clear that Triptich is some sort of artist and not just a patron, and when he begins to tell Jack that his goal is to take a picture of his party guests when they have reached their emotional crest, it is rather obvious that he is an alien who intends, somehow, to capture them in his camera. The joy of the story is to see how Petaja achieves the ending of the story.
Reprint reviewed in the anthology Architects of Dreams: The SFWA Author Emeritus Anthology, edited by Robin Wayne Bailey, Meisha Merlin Publishing, 2003.
---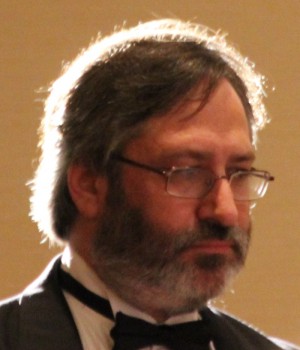 Steven H Silver is a sixteen-time Hugo Award nominee and was the publisher of the Hugo-nominated fanzine Argentus as well as the editor and publisher of ISFiC Press for 8 years. He has also edited books for DAW and NESFA Press. He began publishing short fiction in 2008 and his most recently published story is "Doing Busines at Hodputt's Emporium" in Galaxy's Edge. Steven has chaired the first Midwest Construction, Windycon three times, and the SFWA Nebula Conference 5 times, as well as serving as the Event Coordinator for SFWA. He was programming chair for Chicon 2000 and Vice Chair of Chicon 7. He has been the news editor for SF Site since 2002.