New Treasures: The Hollow Tree by James Brogden
New Treasures: The Hollow Tree by James Brogden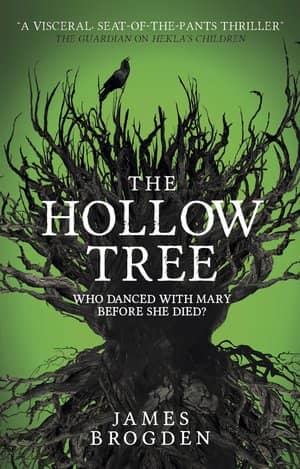 James Brogden's Hekla's Children was one of the breakout horror novels of 2017. Tim Lebbon called it "Brilliant… full of great twists, beautifully drawn characters, exceptional writing, and some really startling ideas," and Steven Savile said "There's some dark, sinister magic going on in these pages. Brogdan's… one of the most compelling new voices out there." Here's Mark Morris:
Hekla's Children marks the emergence on to a vibrant horror scene of an exciting new talent. James Brogden offers us a compulsive and unpredictable page-turner in which the ancient and modern world clash with devastating effect. Engaging characters, mind-bending concepts and enthralling set pieces propel the reader through a story in which the stakes are high and nothing can be taken for granted. Terrific stuff!
His new novel The Hollow Tree is something very different, the tale of a woman pulled into our world from…. somewhere else.
After her hand is amputated following a tragic accident, Rachel Cooper suffers vivid nightmares of a woman imprisoned in the trunk of a hollow tree, screaming for help. When she begins to experience phantom sensations of leaves and earth with her missing limb, Rachel is terrified she is going mad… but then another hand takes hers, and the trapped woman is pulled into our world.

This woman has no idea who she is, but Rachel can't help but think of the mystery of Oak Mary, a female corpse found in a hollow tree, and who was never identified. Three urban legends have grown up around the case; was Mary a Nazi spy, a prostitute or a gypsy witch? Rachel is desperate to learn the truth, but darker forces are at work. For a rule has been broken, and Mary is in a world where she doesn't belong…
The Hollow Tree was published by Titan Books on March 13, 2018. It is 483 pages, priced at $14.95 in trade paperback and $8.99 for the digital edition. Read an excerpt at Dread Central.