Kit Reed, June 7, 1932 — September 24, 2017
Kit Reed, June 7, 1932 — September 24, 2017
Reports are pouring in that author Kit Reed has died.
BG author Jeffrey Ford writes:
Saw today online that my friend, Kit Reed, passed away. A professional author from 1957 to just this year, and her work was exceptional. I especially loved her stories. Kit was one of a kind. Did not stand on ceremony and would not shy away from telling it like it was. Perhaps that's why she was never lauded for having been a leading female voice in those earlier completely male centric years… She was also wonderfully generous with young writers and helped to start many careers. I'm gonna miss her honesty and her insights… One of the greats.
Reed was the author of 16 novels and 10 collections, including the Campbell nominee Where (2016), Tiptree Award nominee Little Sisters of the Apocalypse (1994), and Shirley Jackson Award nominee The Story Until Now: A Great Big Book of Stories (2013).
Steven Philip Senski wrote a fine remembrance on Facebook earlier today.
In 1981 I was shopping for books at the old Prange-Way store in Wausau, and I happened upon a bizarre paperback collection: Other Stories… and the Attack of the Giant Baby! That was my introduction to the weird, wild fiction of Kit Reed, who took models of motherhood, femininity and culture and turned them inside out in a manner that would have Rod Serling agog. Her fiction is violent, funny, frightening, unforgettable. Years ago I struck up a Twitter friendship with her, which turned into a Facebook friendship, which turned into delightful badinage about subjects as diverse as papal slippers, Walmart meat, and the inevitable political bent. She wrote me into her story "Kickenders" ("Senski is very good at what he does"), a shadowy figure in a trench coat who is able to work the miraculous and the macabre. I shall cherish it forever. Kit died of a brain tumor early this morning, as I was wondering for the umpteenth time why she has been absent from social media. Goodbye, dear Kit. You defied description. What will we do without you?
I never met Kit Reed, but I was well aware of her fine reputation as a power short story writer. She began writing SF in 1958, selling her fer first short story, "The Wait" to Anthony Boucher at The Magazine of Fantasy & Science Fiction. The Wall Street Journal reviewed her most recent collection, saying:
The title of Kit Reed's selection of her own short stories, The Story Until Now (Wesleyan, 442 pages, $35), reminds us that although she has been writing award-winning fiction for some 50 years, she's still accelerating. The scope of these 35 stories is immense, their variety unmatched.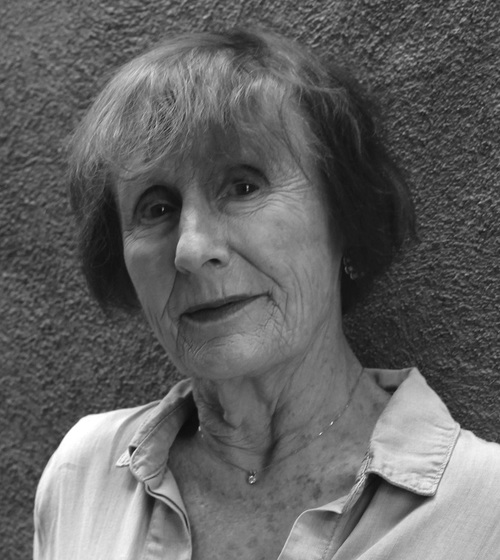 Kit Reed at Readercon
Reed died today of brain cancer. She was 85 years old.