Future Treasures: Snakewood by Adrian Selby
Future Treasures: Snakewood by Adrian Selby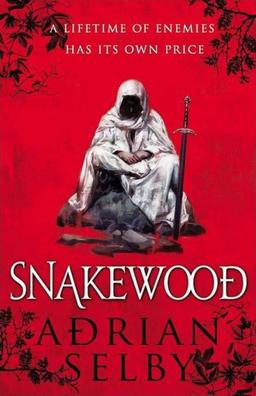 Here's an interesting little artifact. Snakewood, a debut fantasy of "betrayal, mystery, and bloody revenge," tells the story of the Twenty, a band of mercenaries being hunted down one-by-one by an unknown killer.
What's really fascinating is the plant-based magic system. The author says "Snakewood is set in a world where magic is in the plant-life, concoctions of which, known as 'fightbrews', radically transform the capabilities and appearance of warriors at a terrible cost." It arrives in hardcover next week from Orbit Books.
A Lifetime of Enemies has its Own Price

Mercenaries who gave no quarter, they shook the pillars of the world through cunning, chemical brews, and cold steel.

Whoever met their price won.

Now, their glory days are behind them. Scattered to the wind and their genius leader in hiding, they are being hunted down and eliminated.

One by one.
Snakewood will be published by Orbit Books on March 15, 2016. It is 432 pages, priced at $26.00 in hardcover and $13.99 for the digital version. Read an excerpt from the novel here.