When Is Fantasy Not Fantasy? Or, One Person's Religion = Another Person's Mythology
When Is Fantasy Not Fantasy? Or, One Person's Religion = Another Person's Mythology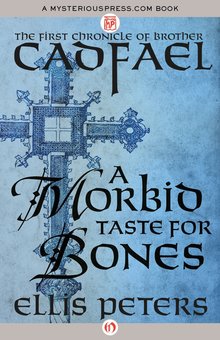 I've always been intrigued by the appearance of the supernatural in historical fiction. When a modern writer sets a novel in the historical past, and uses elements of the supernatural, or magic, or some such item, it's fantasy, right? Or, is it magic realism? Or is it magic realism only if the story is set in modern day South America, preferably written by a modern day South American?
Just what is magic realism, anyway? Is it more than magical thinking on the part of characters? Or a way for non-genre critics to talk about supernatural elements in books they don't like to think contain supernatural elements?
Are Ellis Peters' Brother Cadfael novels examples of magic realism? Or plain old fantasy, for that matter? Cadfael prays to the Welsh Saint Winifred, and she responds. Miracles happen. The authorities, in this case the Abbot of Shrewsbury, might check for fraud (was the lame boy truly lame to start with?) but no one doubts the possibility of the miraculous, and no one searches for another explanation. On the other hand, no one suggests that this is a series of crossover books. Why not?
It's one thing for modern writers to write of historical times and include the belief systems of the people of those times. Maybe that isn't, strictly speaking, fantasy. But what about contemporary writers, by which I mean the people writing in those times? What about that kind of "historical" fiction?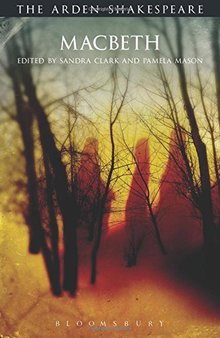 It's usually around this point that I begin to think about Shakespeare. I don't think there's any historical evidence to show whether Shakespeare himself had any belief in the magical, though it's a fair bet that he was a religious believer. The Christian god and the belief in him features prominently in any western writing of the 16th and 17th century, so we shouldn't be too surprised by that. On the other hand, Greek and Roman mythologies also feature prominently in writing of that time period, so isn't that interesting?
(An aside from the Ph.D. in 18th-century English literature: the Bible was first examined as a piece of literature [rather than a religious text] by Robert Lowth, the first Professor of Poetry at Oxford University, in his lectures, "De Sacra Poesie Hebrerorm" [On the Sacred Poetry of the Hebrews], beginning 1710. But I digress.)
Is Shakespeare including elements of the fantastic and supernatural, or is he just including elements of the reality of his time?
The witches in Macbeth are certainly treated with a degree of respect and certainly of belief. Banquo may ask them "Are ye fantastical?" but it's more that he doubts his own eyes, not that he suggests witches as such don't exist. Note that they don't get arrested for charlatanism, nor even for heresy. And it's only Banquo who questions them, in any sense of the word.
Like all good prophets, dating back to the Oracle at Delphi, they speak cryptically, and seem to be predicting the impossible, what with the movement of forests and the "not of woman born" stuff, but they do speak truely. By the time they predict Macbeth's death, he has every reason to believe them, since everything else they've predicted has come true.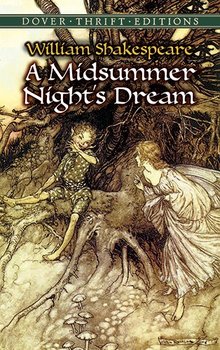 On the other hand, does Macbeth represent historical fiction for Shakespeare? Can he be said to be writing about the historical beliefs of people in the time of Macbeth? Hmmm.
The ghost in Hamlet is likewise treated with belief and with respect. At first, Horatio doubts its existence, but only until he sees it with his own eyes. Hamlet is moved to act on its request. There wouldn't be any play at all if Hamlet didn't believe in spooks. However much modern scholars might argue that the ghost represents Hamlet's own unconscious knowledge and suspicions, there can't be any doubt that for the audiences of the time – and the other characters in the play – the ghost represented a ghost.
In The Tempest we have a practicing magician in Prospero, along with a couple of non-human fantastical characters, Caliban and Ariel. In A Midsummer Night's Dream, the western mythology of fairies and sprites is bolstered with a kind of "Greekness" by including Theseus, himself a figure from Greek mythology. These I think we can categorize as fantasies in the modern sense. After all, Shakespeare carefully moves them out of England (and cold, sensible Denmark) to those warm island and Mediterranean communities where anything could exist.
So, any magic realism in Shakespeare, or it is all fantasy?
(An aside from the feminist: witches are raggedy cackling old women living in hedgerows, eating refuse; magicians are Dukes)
---
Violette Malan is the author of the Dhulyn and Parno series of sword and sorcery adventures (now available in omnibus editions),  as well as the Mirror Lands series of primary world fantasies. As VM Escalada, she is writing the upcoming Halls of Law series. Visit her website:www.violettemalan.com.