The Genre Game
The Genre Game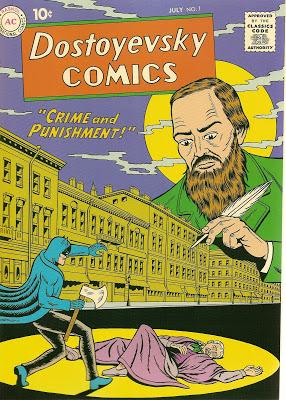 Like many people, I have mixed feelings about genres – those pesky labels we use to sift and sort writing into neat little silos, isolated and bubbling away in incestuous fermentation. Both as a reader and a writer, I've never seen the world that way.
In some ways, thinking about genre reminds me of the "Honk if Pluto is a planet" campaign. For some, it's a major, emotive issue if Pluto is categorized as a "planet", or a "dwarf planet", or a "Kuiper Belt object", or something else entirely. But, ultimately, the designation affects nothing outside the minds of men: Pluto continues in its long, elliptical orbit, completely oblivious to the impassioned squirmings of one subgroup of carbon-based lifeforms on the third planet; it's still beautiful, cold, distant, mysterious, regardless of the "planetary genre" we decide, in our assumed omnipotence, to place it in. It ain't gonna vanish if we all look the other way.
So, genre. Is it hard science-fiction? Is it cyberpunk? Is it space opera? Dystopian? Maybe it's all four? Or more? It's a truism, but every written work stands on its own merits. You can sell it at Borders, Barnes and Noble, or Walmart; you can call it dark fantasy, low fantasy, heroic fantasy, swords and sorcery: it's still the same book, even if the observers and surroundings differ. Genre is something which shelf-stackers and catalogue creators love – it neatly segments the literary world into easy-to-digest packets, with no ambiguity, a black-and-white demarcation of the soul. Like people trying to get their five pieces of fruit a day, it seems to make sense – until people start fighting over what a "piece of fruit" really is. Oranges – whole or segmented? Melons? How big's a slice?
Look at it from the other side for a moment. I recently toyed with submitting a story to a "hard sci-fi" anthology. I had a look at the submission requirements, and finally became afflicted with writer's paralysis: at every turn, "hard sci-fi" was being defined in a way which I, personally, didn't subscribe to. My hard sci-fi was different from the editor's hard sci-fi… suddenly, the entire question of genre wavered, about to vanish up its own backside in a puff of logic and subjectivity. If individuals can't agree on the definition of a genre, then what hope is there for the usefulness of genre? How can a writer write in a genre, in the knowledge that at any moment his definition of that genre might be declared heretical?
Of course, you can't. Few people even try. A writer can try and write a story which loosely falls into a popular or broadly-defined genre, but from the first page he's going to be putting his personal stamp on that genre – dragging the core definition this way or that, creating a variant. "Hey, it's Joe Smith space opera, not Jane Doe space opera, right?"
So, is there a useful purpose to genre? Well, obviously, yes: it wouldn't exist otherwise. Genre is short-hand, a useful flag or daub of colour to splash on a written work to identify the kinds of reader who might enjoy it. That's the hub, the nexus of all the possible permutations of the concept of genre: no matter how esoteric or how sophisticated we may get in our discussions, it's ultimately there to shout out to like-minded folks that here's some good word food they might enjoy. Of course that helps the commercial folks, too: if you're running a book store which caters for the sort of people who like furry aliens, light sabres, and weird Zen-like space mystics, then you're going to want to know the yardage of books you're buying in are going to appeal to those readers.
But that's as far as it goes. Genre, in itself, suggests mutual interest, and nothing more. And, by extension, it's impossible for one genre to be qualitatively "better" than another: that's like saying planets are "better" than Kuiper Belt objects – pretty meaningless if you're Pluto, who should always be judged on his own terms.
So – how do you handle the concept of "genre"? Does it help you work out what to read, or write? Or do you find it an active distraction in the eternal quest for quality reading? And, if anyone has ever read Dostoevsky's Bobok, can they tell me what genre it is? 😉
*****
Sarah Newton is the author of "Mindjammer", a far future transhuman utopian-dystopian space opera science-fiction novel of ideas, with spaceships, explosions, and lots of planets (with apologies to Pluto).