Tim Akers on How His First Novel Nearly Ended His Career
Tim Akers on How His First Novel Nearly Ended His Career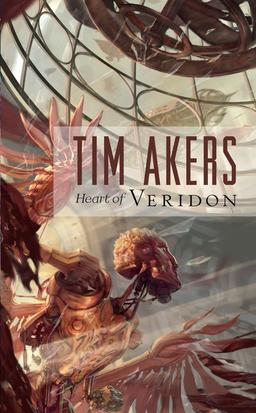 Tim Akers has produced some noteworthy fantasy in the past six years, including The Horns of Ruin, The Kingdom of Doors and Rooms, and The Burn Cycle (Heart of Veridon, Dead of Veridon, and the collection Bones of Veridon).
But his writing career very nearly ended after the release of his first novel, Heart of Veridon, by Solaris in 2009. Tim's tale is one I've heard all too often behind the scenes and in whispered conversations at conventions. But on his blog yesterday, Tim publicly laid bare the details in a revealing and honest post — one I urge all aspiring fantasy novelists to read, and pay close attention to.
We were six months from the release of the novel… I received a call from my agent, informing me that Solaris was putting itself up for sale. The imprint was profitable, but GW had decided to put all of their eggs in the Black Library basket. I was standing in my office, at the job I hated more than I've ever hated anything, listening to Joshua Bilmes explain why my career may be over.

We tried to negotiate away the contract. Other authors had better luck with this, but as a debut writer, I didn't have a lot of pull. Let me just summarize the next six months: bad things happened. Solaris didn't do anything in terms of marketing. They didn't send out review copies. Their sellers had no motivation to push the book. Buyers at the various bookstores were leery of picking up a debut novel from an imprint that might not exist in a few months.

The book, Heart of Veridon, got to shelves. But it arrived out of the blue, it hit the shelves at terminal velocity, and it cratered. Sales were bad. Reviews were good. The book disappeared.
See the complete post at Tim's website.