New Treasures: Ourselves by S.G. Redling
New Treasures: Ourselves by S.G. Redling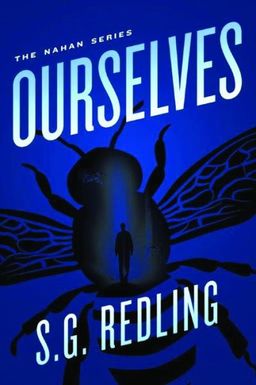 S.G. Redling's first novel Flowertown, a taunt conspiracy thriller set in a town quarantined by an experimental pesticide spill, appeared in 2012. Since then she's dabbled in a variety of genres, including space adventure (Damocles, 2013), and industrial thrillers (The Widow File and its sequel Redemption Key, both 2014).
Now she turns her hand to the vampire novel with Ourselves, the first novel in The Nathan Series, which introduces readers to the mysterious Nathan, a secret society concealing a vampiric race hiding among us in plain sight.
Dangerous, deadly, invisible — and they have always been among us.

An ancient, enigmatic race, the Nahan have protected their secret world by cultivating the myths of fanged, bloodsucking monsters that haunt legends. Yet they walk through our world as our coworkers and our neighbors, hiding in plain sight and coexisting in peace. They survive… and they prosper.

A shy young dreamer, Tomas wanders through his life with help from his good friends and influential family on the ruling Council. Now, he's decided his future lies with the Nahan's most elite class: the mysterious Storytellers. But his family is troubled by his new choice — and by his new girlfriend, Stell, a wild, beautiful, and deadly outcast from a fanatical Nahan cult.

As Tomas descends into the dark wonders of the Nahan's most powerful culture, Stell answers her own calling as an exceptional assassin. But when a lethal conspiracy threatens their destinies, Tomas and Stell must unite their remarkable talents against the strongest — and most sinister — of their kind.
Ourselves was published by 47North on January 27. It is 322 pages, priced at $14.95 in trade paperback, and $4.99 in digital format. The cover was designed by Stewart A. Williams.