New Treasures: There is No Lovely End by Patty Templeton
New Treasures: There is No Lovely End by Patty Templeton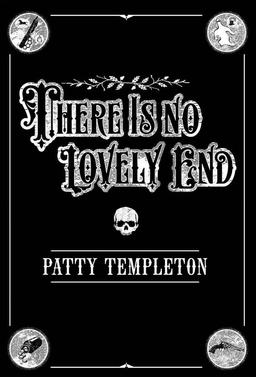 It's always a delight when one of our bloggers publishes a book. But it is a very special delight to see the brilliant Patty Templeton release her first novel, There is No Lovely End, which I have been enjoying in tiny snippets at various readings across Chicagoland for the last two years.
There is No Lovely End is a ghost book with a truly amazing cast of characters, living and dead — including Hester Garlan, once the most powerful medium in the nation, bereft of her supernatural gifts and in relentless pursuit of the boy she thinks can return them: her son Nathan; and Sarah Winchester, heiress to the Winchester Rifle fortune, on a quest of her own to rid herself of ghosts. Not to mention a very resourceful rat named O'Neill. C.S.E. Cooney calls the novel "a New World populated with a new kind of ghost. Templeton's language is lavish and diabolical, as if Charles Dickens strolled into the Cabinet of Dr. Caligari and came out the other end wearing ruby slippers." How right she is.
Apparitions! Outlaws! Mediums! 1884. Nathan Garlan hears and sees the dead. Using his uncanny aptitudes to assist society and its specters, he has become the most acclaimed medium in Boston. But not all esteem him. Nathan Garlan's own mother craves her boy butchered — and she's not the only one…

Misery! Lust! Murder! New Haven. Sarah Winchester is the heiress to the Winchester Rifle fortune and a haunted woman. She has searched for release from familial phantoms for two decades, yet found no respite. However, she has heard of a medium in Boston who regularly administers miracles…

Wit! Wonders! Outrage! Who is the Reverend Doctor Enton Blake? Why does the lawless Hennet C. Daniels search for him? What form of profane curio is a trick box — and what, precisely, does one inter within it? Will Sarah Winchester find serenity through Nathan Garlan's services? Or will Hester Garlan find her son first?
There is No Lovely End was published on July 1st by Odd Rot. It is 444 riveting pages, priced at $16 in trade paperback, and $4.99 for the digital edition. Check out the trailer here. The cover and interior spot art are by Matthew Ryan Sharp. It gets my highest recommendation.