New Treasures: The New Yorker Fiction Issue, June 10 & 17, 2013
New Treasures: The New Yorker Fiction Issue, June 10 & 17, 2013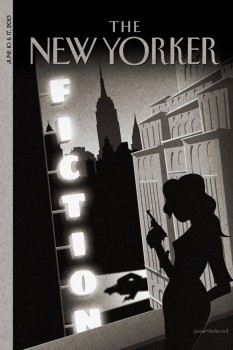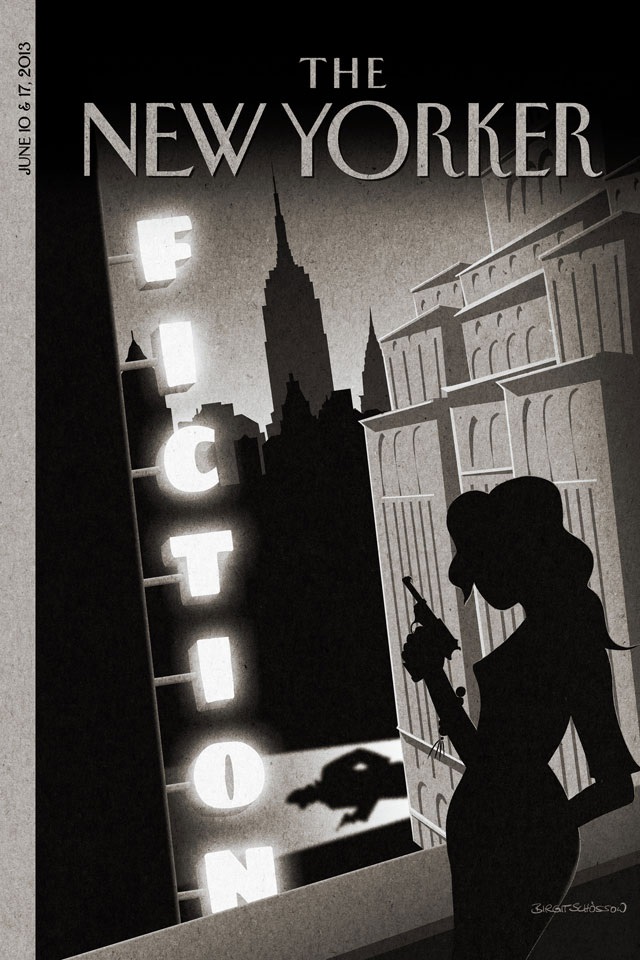 A while back I bought a subscription to The New Yorker. I had one in grad school and quite enjoyed it, during those rare moments when I had time to read it.
Which pretty much describes the current situation. Every time an issue arrives, I examine it with great interest and then set it aside to read later. Currently, there's more than a dozen piled up by my big green chair in the library.
But I finally made the time to open one this week, and the occasion was the arrival of their summer Fiction issue. It's a big double issue, thicker than most and with two dates on the cover (June 10 and 17, 2013).
It's not just that there's a lot of content, but the cover — the silhouette of a femme fatale clutching a mauser against a 1930s New York skyline — promised something I almost never see in The New Yorker: genre fiction. Like last year's science fiction issue, it's the kind of surprise that deserves to be investigated.
There are even bigger surprises in the Table of Contents, starting with "An Inch and a Half of Glory," a new story by Dashiell Hammett, author of The Maltese Falcon, The Thin Man, and the Continental Op novels.
Before you dash over to check Wikipedia (as I just did) — yes, Dashiell Hammett is still dead. He died in 1961.
The New Yorker presents the story bald-faced, with no explanations or editorial sidebars, other than a note in Hammett's contributor bio that he "wrote this story in the late nineteen twenties." However, some quick detective work uncovered this tidbit at the bottom of his Wikipedia bio:
In 2011, magazine editor Andrew Gulli found fifteen previously unknown short stories by Dashiell Hammett in the archives of the Harry Ransom Center at the University of Texas in Austin.
Andrew F. Gulli is the editor of The Strand Magazine, and I assume he's the guy in question, and that this must be part of that treasure trove. I presume this all was Big News in the mystery field, but I missed out hearing about it until I dropped into my recliner on Tuesday.
There's other good stuff in the issue as well, including an original screenplay from Cormac McCarthy, "Scenes of the Crime," and short stories by Jhumpa Lahiri, Annie Proulx, Ed Park, and Sherman Alexie (see the complete TOC here).
The issue is currently on newsstands and well worth checking out. It is 112 pages, with a cover price of $6.99. A one-year subscription (47 issues) is $59.99 if you order online.
Check out all of our recent New Treasures articles here.