The Pop Culture Class of 1960 – 1969: Marvel Firsts: The 1960s
The Pop Culture Class of 1960 – 1969: Marvel Firsts: The 1960s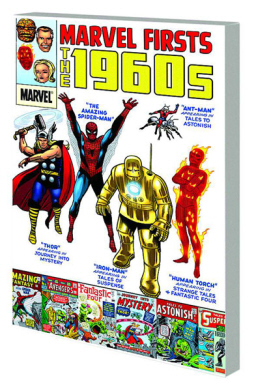 I remember the first time I read Origins of Marvel Comics, Stan Lee's seminal 1974 anthology collecting the first appearances of the Fantastic Four, the Hulk, Spider-Man, Thor, and Doctor Strange. It was memorable because, for one thing, Stan's bombastic introductions were frequently more entertaining than the comics themselves, and for another… the comics sure looked old.
Stan knew that, and he also knew a collection of first issues didn't necessarily reflect Marvel Comics at its best. So alongside each origin story he also reprinted a tale that did showcase what made these characters special, including the FF's epic battle with the Silver Surfer (from issue #55), Spider-Man's tussle with the Shocker (issue #72), and others classic stories from the late 60s.
It made for a terrific book — and a great seller. Stan followed it a year later with Son of Origins of Marvel Comics, and then Bring on the Bad Guys; all told Marvel produced a total of 24 different books in similar format with publishing partner Fireside Books.
Origins of Marvel Comics hasn't been in print in nearly three decades (ignoring the oddity with the same title released last May, which condenses the origin of each of the Marvel's most popular characters into a single page), which is a shame. However, Marvel finally rectified this oversight late in 2011, kicking off an ambitious program to collect the first appearances of virtually every one of its major and minor characters.
This is a massive undertaking, and while I miss the partner tales Stan included alongside his selections, it's an understandable sacrifice for the sake of completeness. While another reprinting of The Fantastic Four #1 or Amazing Fantasy #15 wouldn't normally get me to crack open my wallet, an omnibus volume that also collects The Rawhide Kid #17 (from 1955), Daredevil #1 (1964), Western comic The Ghost Rider #1 (1967) and numerous others was definitely worth a look.
Marvel Firsts: The 1960s collects the following complete issues:
The Rawhide Kid #17 (1955)
The Fantastic Four #1 (1961)
The Incredible Hulk #1 (1962)
Two-Gun Kid #60 (1962)
Sgt. Fury and His Howling Commandos #1 (1963)
The Avengers #1 (1963)
The X-Men #1 (1963)
Daredevil #1 (1964)
The Ghost Rider #1 (1967)
Marvel Super-Heroes #12 (1967)
Capt. Savage and his Leatherneck Raiders #1 (1968)
Marvel Super-Heroes #19 (1969)
Marvel Super-Heroes #20 (1969)
It also collects material from the following comics:
Amazing Adventures #1 (1961)
Tales to Astonish #27 (1962)
Tales to Astonish #51 (1964)
Tales to Astonish #70 (1965)
Amazing Fantasy #15
Journey Into Mystery #83
Strange Tales #101 (1962)
Strange Tales #110 (1963)
Strange Tales #135 (1965)
Tales of Suspense #39 (1963)
Tales of Suspense #49 (1964)
Tales of Suspense #59 (1964)
The Silver Surfer #1 (1968)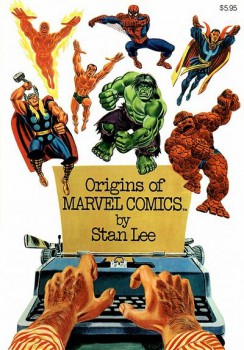 These latter issues in particular are a treasure trove, as they include the first appearances of Iron Man and Ant Man, and the re-appearance of Captain America. They also include the breakout solo adventures of the Human Torch, the Sub-Mariner, Red Wolf, Dr. Doom, the Silver Surfer, the Black Widow and many more.
It goes without saying that Marvel Firsts: The 1960s is a must-have for Marvel completists. But I'm also surprised at how much fun it is for the casual reader. I've really been enjoying some of these early issues, especially the westerns.
As the book is organized chronologically, it's also been a delight to watch the gradual stylistic evolution of the Marvel Universe at the hands of Gene Colan, Steve Ditko, and especially Jack Kirby.
It has been followed (so far) by three volumes of Marvel Firsts: The 1970s, and Marvel Firsts: WWII Super Heroes will be published later this month.
Marvel Firsts: The 1960s was written by Stan Lee, Larry Lieber, Gary Friedrich, Roy Thomas, and Gardner Fox, and includes art by Gene Colan, Steve Ditko, Jack Kirby, and others. It was published by Marvel Comics in October 2011. It is 488 pages in full color, priced at $29.99.