Kiini Ibura Salaam on Advice Received in the Bathroom from Octavia Butler, Selling Books at the Green Market, and Holding Five Jobs When Life Only Has Room for Two: An Audio Interview
Kiini Ibura Salaam on Advice Received in the Bathroom from Octavia Butler, Selling Books at the Green Market, and Holding Five Jobs When Life Only Has Room for Two: An Audio Interview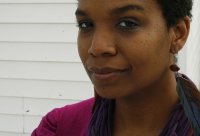 I'm a total fangirl around Kiini Ibura Salaam.
When people ask what the best thing about Clarion West was, my first answer is: everything I learned about writing; but a very close second is: that it made me cool enough to hang out with people like Kiini. Originally from New Orleans, she has traveled the world and writes mind-bending stories rich in culture and sensuality. She is also a painter, mother, and blogger for KIS List, an email newsletter she started over a decade ago.
At the time of this posting, she has just earned out her advance on her collection of short stories, Ancient, Ancient, which any short story author can tell you is no small feat. In this interview, she discusses both her artistic process and her marketing strategy as she continues to build a name and a brand for herself in the modern publishing era.
Interview with Kiini Ibura Salaam
Conducted by Emily Mah, January, 2013
Emily Mah Interviews Kiini Ibura Salaam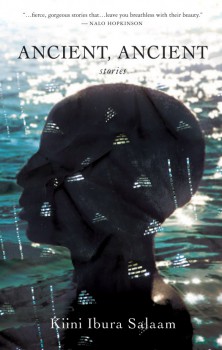 Click the link above to listen to the interview, which is about forty-five minutes long.
Towards the beginning, we discuss our time at Clarion West, and while we talked at length about it, I did decide to edit it down to mostly our discussing two of our instructors, the late, great Octavia Butler and Nalo Hopkinson (who blurbed Ancient, Ancient).
Other topics we cover in the first part of the interview include Kiini's travels around the world and how they've affected her creative process; her work as a painter; and her blog essays on writing and publishing which form the KIS List, an email newsletter that I highly recommend to anyone, especially writers.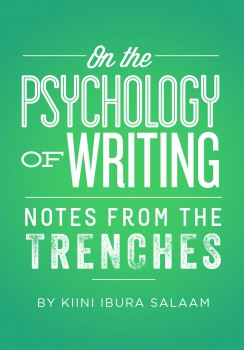 Then in the latter part of this interview, we move on to talk about the writer's role in their own publicity nowadays and how it was she earned out her advance for Ancient, Ancient. She discusses strategies ranging from hiring a publicist to attending conventions to finding readers in everyday encounters.
Many of her thoughts on the topic of writing and making a name for yourself are in her recent ebook, On the Psychology of Writing: Notes from the Trenches, which is composed of posts originally written for KIS List.
Whether you're a reader, aspiring writer, or working writer, there is a lot you can learn from Kiini Ibura Salaam.
~ Emily