Game Over? Atari's U.S. Operations File for Chapter 11 Bankruptcy
Game Over? Atari's U.S. Operations File for Chapter 11 Bankruptcy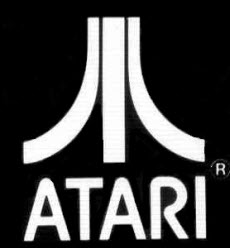 Atari, one of the most storied game manufacturers in history, has filed for bankruptcy protection in the United States, and has indicated it plans to to sell off its logo and most profitable videogame franchises.
Atari was incorporated on June 27, 1972 by videogame pioneer Nolan Bushnell and his partner Ted Dabney. Their first games included Pong, Asteroids, and Centipede. By the end of the 20th century, the company had fallen on hard times and essentially vanished. In 1998, Hasbro Interactive acquired Atari's assets, including the name.
At this point, following the Atari brand gets a little tortured. The company currently operating under the name Atari was founded as GT Interactive in 1993 (long-time gamers may remember GT Interactive as publishers of Doom II, Unreal, Heretic, and Imperium Galactica). They changed names to Infogrames in 1999, and in 2003 licensed the Atari name and logo and changed their name to Atari Inc.
Through all the changes, Atari remained a premiere publisher, especially for fantasy fans. It owns or manages more than 200 brands, and in the last decade alone published Neverwinter Nights (2002), The Temple of Elemental Evil (2003), Master of Orion 3 (2003), Dungeons & Dragons: Dragonshard (2005), Dungeons & Dragons Online (2006), Star Trek Online (2010), Daggerdale (2011), and The Witcher 2 (2011). Its most recent release of note is the PC version of Baldur's Gate Enhanced Edition.
The bankruptcy is intended to sever ties with its troubled French parent, Atari SA (previously called Infogrames), and secure additional funding to continue operations.
Atari US employs roughly 40 people and is seeking $5.25 million, primarily to develop games for digital and mobile platforms.