Ridiculous Sale on Stuff You Want at TwoMorrows Publishing
Ridiculous Sale on Stuff You Want at TwoMorrows Publishing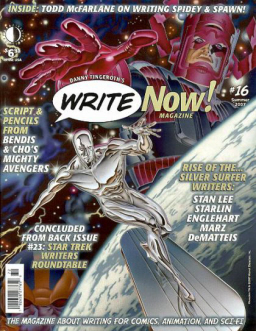 I was going to write a thoughtful and probing blog article on an urgent topic tonight. That's all the detail I can give you, because the moment I sat down at my desk and saw the e-mail about the big sale at TwoMorrows Publishing, I forgot everything else.
Let's review. TwoMorrows Publishing, publishers of the Jack Kirby Collector, Alter Ego, Back Issue!, Rough Stuff, Write Now!, and other fine comics publications, is selling much of their overstock at 70% off.
That includes over a dozen issues of Rough Stuff and Write Now! for two bucks each, and books including Comics Introspective: Peter Bagge (marked down from $16.95 to $5.09), the Wallace Wood Checklist (was $5.95, now $1.79), and Best of Write Now! (was $19.95, now $5.99).
The sale runs for exactly one week, until December 16. Some items are nearly sold out, so act fast.
As a special bonus, most print edition purchases come with a free digital edition. TwoMorrows Publishing does an excellent job with their PDF conversions, preserving the layout and the copious artwork on every page in crisp detail.
Check out the sale at www.twomorrows.com. Click on the banner at the top of the page to see the full clearance list. While you're there, have a look at some of their other catalog items, including the Comic Book Artist Ultimate Bundle — every in-stock issue of the excellent Comic Book Artist magazine for just $54.00 — The Best of From The Tomb at 15% off, and much more.