This Week's Bargain SF & Fantasy Books at Amazon.com
This Week's Bargain SF & Fantasy Books at Amazon.com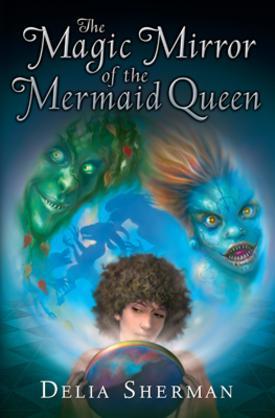 It's good to be the editor. For example, I pretend I do a weekly bargain books update, and no one corrects me — even though the last one was in April. Thank you for indulging me in my shared fantasy.
Let's get down to business: Bargain Books. I'm the expert, and I'm here to share my knowledge with you. It's what I do.
This week (ha!) the list contains books by Delia Sherman, Stephen Baxter, Sara Douglass, J.R.R. Tolkien, Stephen R. Donaldson, L.E. Modesitt, Jr, William Gibson, R.A. Salvatore, E.E. Knight, and many more.
The Magic Mirror of the Mermaid Queen, Delia Sherman [$7.20, was $17.99]
Land of the Dead, by Thomas Harlan [$10.40, was $25.99]
The Last Page, Anthony Huso [$4.73, was $25.99]
Hidden Empire, Orson Scott Card [$1.63, was $24.99]
Flood, Stephen Baxter [$9.98, was $24.95]
The Devil's Diadem, Sara Douglass [$10.80, was $26.99]
The Legend of Sigurd and Gudrun, J. R. R. Tolkien and Christopher Tolkien ($1.92, was $26)
Against All Things Ending: The Last Chronicles of Thomas Covenant, Stephen R. Donaldson [$6.40, was $16]
Scholar, L. E. Modesitt Jr. [$11.20, was $27.99]
Stephen King's The Stand Vol. 1: Captain Trips, Roberto Aguirre-Sacasa and Mike Perkins [$10, was $24.99]
Zero History, William Gibson [$6.40, was $16]
The Pirate King, R.A. Salvatore [$11.18, was $27.95]
Dragon Fate: Book Six of The Age of Fire, E. E. Knight [$6.40, was $16]
Songs of Love and Death, edited by Gardner Dozois & George R. R. Martin [$10.40, was $26]
All discounted between 60% and 80%. As always, quantities on these bargain books are very limited. All are eligible for free domestic shipping on orders over $25. Most of last week's (ha!) discount titles are still available; you can see them here.