Holding History
Holding History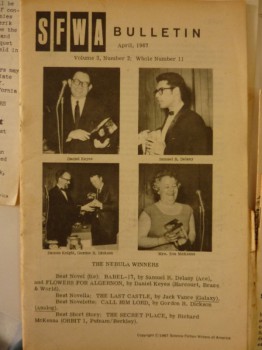 eBay.  It's a silly place to be for any amount of time, not to mention its hideous potential as a money-sink.  I do spend time there, though, on a daily basis, and money as well.  It's one of the sources I use to replace the stock I've sold at a convention, and it comes in handy to add to my personal collection on those rare occasions when I have disposable income.
Three weeks ago as I write this, I was lucky to have won a small lot of magazines that popped up on my radar because of the authors included therein.  I was up against another collector, and although the bidding was spirited in the last day or so I walked away with the prize.  And what was it, I hear you ask?
It was a dozen issues of the Bulletin of the Science Fiction Writers of America dating from 1967, the earliest being #10.  After I paid for them – with shipping, a little over a dollar each – the seller found another issue dated 1970 and threw it in.
A few days later the package came, and I slit the tape carefully to open it.  They don't look like much: just 8.5×11″ pages folded in half and stapled to make a booklet.  The pages are browned; the few photos are black and white.  All in all, pretty unimposing, really.
So why were my hands shaking as I lifted them gently out of the box?
Consider: SFWA was not much over a year old in January of '67.  It had been founded by Damon Knight in 1965 after he'd seen one or two other attempts to organize sf writers either flop miserably or blow up.  A visit to a meeting of the Mystery Writers of America showed him exactly what he didn't want; at the time, it was made up more of fans than pros.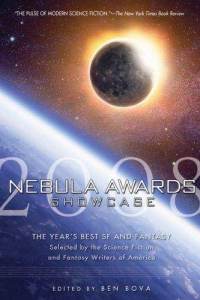 If you'll forgive me for quoting from my own stuff, specifically "Anthopology 101: The Books That Saved SFWA" (originally in the Spring 2007 SFWA Bulletin and subsequently reprinted in Nebula Awards Showcase 2008, ed. Ben Bova):
Several attempts had been made to create one [a writers' organization], but had failed; Knight blamed this on the inevitable competition of writerly egos and, rejecting the committee approach out of hand, decided that the only way to make it work was as a benevolent dictatorship, with himself as the BD.
So, in 1965 he sent out a stack of flyers to the sf writers he knew, with a brief message to send in their three bucks and join.  He tapped Lloyd Biggle to do some of the work, which Biggle did with zeal and alacrity (zealacrity?), handling most of the actual day-to-day tasks himself and, just as an afterthought, creating both the Nebula and the annual Nebula anthology as a way of financing the whole thing.  Wasn't that prescient of him?  A significant number of the recipients sent in their filthy-pro lucre, and so SFWA was born.
One of the necessary adjuncts of organizing a writers' organization and keeping it, y'know, organized is establishing and maintaining a means of communication.  Thus was born the SFWA Bulletin, dated July 1965, and thus was scientifictional history made.
Do you begin to see why my big, hairy and impeccably masculine hands were shaking?  Some of you do, I'm sure.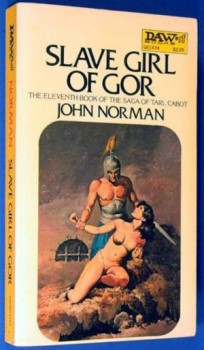 The earliest one I received, #10 dated January of '67, is the Directory issue.  Looking over those 268 or so names I am struck by two things: first, that this might very well have represented the vast majority of the sf writers in the US at the time; second, there are at least 40 names that I do not readily recognize, and of those there are 3 for whom I can find practically nothing in any of the sf references, online or onshelf.
One of those, W. E. Sprague, apparently co-wrote a couple of Russ Meyers' flicks, but who are Anne Marple and Allan M. Hayes?  They must have qualified at the time, but I can find them in none of the various indices which list authors and their stories.  It's a puzzlement.
What is just as surprising in its own way are some of the names that I do recognize: Greg Benford, for example, whom I think of as an '80s writer, even though I knew his first story was in 1965; John Lange, who wrote under the pseudonym John Norman (yes, those books); Gene Roddenberry(!); and Tolkien, who had been given an honorary membership.
That's just in #10.  In the other dozen issues are the Nebula Banquets (with photos), the Hugos (with photos), new members (Gahan Wilson, Philip K. Dick, Peter S. Beagle, Vaughn F. Bodé, Dean Koontz, A. Bertram Chandler, David Gerrold, Stanley Schmidt, Chelsea Quinn Yarbro, Gardner Dozois), and article after article of interest to the working writer, including contract talk (mostly by Damon Knight), how to live on the cheap in Ireland (in 1967, anyway), discussion of various Grievance Committee cases from before there even was a Grievance Committee, "What Works for Me" by different authors about their writing process… it just goes on.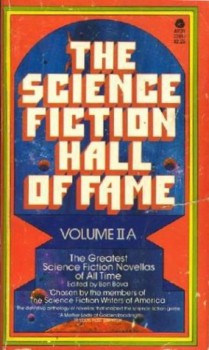 One item in particular sent a bolt straight through my head.  In #13, then-President Silverberg announced a new project:
The Contract for the first in a new series of SFWA anthologies has been signed.  Scheduled for future publication by Doubleday is a collection currently titled Science Fiction Hall of Fame, which will consist of 150,000 words of classic science fiction short stories and novelets [sic] published prior to the inception of the Nebula Awards….All stories in these anthologies are to be chosen by vote of the SFWA membership.
History in my hands….There's more, though.  In #14, dated October '67, there's this brief squib:
Publishers' Weekly reports that J. R. R. Tolkien's Lord of the Rings has now penetrated to South Vietnam: the Vietnamese Second Corps has taken the lidless eye of Sauron as its battle emblem….'What happened, apparently, is that an American special service officer in Darlac province tried to improve his Vietnamese by translating The Lord of the Rings into it.  The local Vietnamese people became quite enthusiastic about Tolkien mythology and are adopting it as their own.'
There's no direct indication that any of the military men also stared at goats, but I think we can assume that at least one or two of them did.
And yet, here is more.  In the August '68 issue (#19), this note from then-President Alan E. Nourse:
Three years ago it seemed doubtful that any organization of sf writers would ever survive very long… Today there is not much question that SFWA is here to stay.  My job this year is to see that it remains vital, healthy and growing.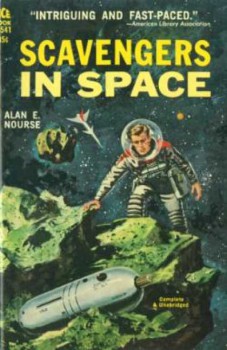 Dr. Nourse passed in 1992, almost a quarter of a century later, but SFWA is still a force of good for sf and fantasy writers, with new members each year.
It's important to place these little pamphlets in context.  I was thirteen years old when Damon Knight sent those flyers out, fifteen when Bulletin #10 was issued to the membership.
We were still a few years from that One Small Step, still embroiled in that war J. R. R. Tolkien touched, however lightly; Nixon was a year away himself, the Watergate Hotel still innocent (or as innocent as big-city hotels ever are, anyway), Operation Menu – the secret bombing of Cambodia – only a matter of months in the future.
Fifteen years old and eagerly reading everything I could by Knight, and Nourse, and Silverberg, and Blish, and Brunner, and Laumer, and Pohl, and Anderson, and Biggle, and Reynolds, and Carr, and Aldiss, and most of the rest of those wonderful, Wonder-filled giants whose very sneezes broke the sound barrier.  Their words still echo 'round the bones of the dayswhen SFWA first stomped upon the Terra like a stfnal Goliath, and all the sleazy rip-off editors and publishers trembled before them like slingless Davids.
I am holding history in my shaking hands.