Karl Cullinane Isn't Coming Back
Karl Cullinane Isn't Coming Back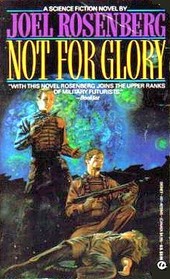 I am very sorry to report that Joel Rosenberg, the author of the Guardians of the Flame series and well-known Second Amendment advocate, died yesterday, June 2nd, of a heart attack at the age of 57.
He is survived by his wife, Felicia Herman, and his daughters, Judith and Rachel. He was a friend, a man who was always generous with his advice on writing and life, and an excellent shot.
If you have not had the pleasure of reading his fiction, I highly recommend his military sci-fi novel, Not For Glory.