Northwest Travels
Northwest Travels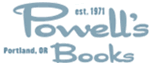 Last week I was in Seattle and Portland, where I made pilgrimages to venues possible interest to readers here.  One was Powell's Books, which claims to be the largest independent bookstore of both used and new books in the nation.  It's an amazing place, with floors of books in a range of almost every conceivable category that would put any Barnes and Noble "superbookstore" to shame even in its heyday.  Needless to say, the science fiction and fantasy aisle alone is something you could easily browse for an hour or two.
Though I could easily have gone nuts in stuffing a shopping basket, I managed to restrict my purchases to a single used copy of Inherent Vice by Thomas Pynchon (I resisted the urge to also get the mammoth Against the Day because, well, as much as I'm interested, I don't have the time to commit to 1104 pages of one-stop reading; the audio version comprises 42 CDs for 54 hours of listening) and a gift vegan cookbook for my daughter.  One thing that helped keep my book jones in check was that Powell's isn't inexpensive. As much as I'd like to contribute to the physical presence of the bookstore, even one that I'm not likely to visit frequently, the fact is that other than maybe some featured bestsellers, I could get just about anything new or used less expensively at that other big bookstore you may have heard of that exists only virtually.  And when you buy a lot of books like I do (and probably you do), many of which spend extended periods on the "to read" shelf, keeping cost of acquisition down becomes an important buying decision.
Still, Powell's seems to know what it is doing.  It has an Internet presence (I'm on their daily email list) and the store was jam packed, a destination both for Portlanders and tourists such as myself.  Perhaps their edge is less about being lower priced, and more about being uniquely independent with deep shelving.  It seems more personal, even if, at the end of the day, you're buying a commodity you can get just as easily, though not as quickly if you're in the store, elsewhere. In any event, if you're in town, you've got to go.  Maybe buy more than this cheapskate did.

In Seattle, I went to the Science Fiction Museum located right next to the famed Space Needle.  I thought it first it would focus on media sc-fi, but it's actually a pretty comprehensive overview of science fiction and fantasy in print, as well.  Alas, I was a week too soon to see the Battlestar Gallactica exhibition.  A $15 admission also gets you entrance to the adjoining Experience Music Project, both of which were conceived and financed by Paul Allen, co-founder of Microsoft.  Even if you don't go in, though you should, the Frank Gehry designed irregularly formed museum of stainless steel and aluminum shingles is worth a look. When the light is right, you experience a "purple haze" reflection.