The Death of F. Gwynplaine MacIntyre
The Death of F. Gwynplaine MacIntyre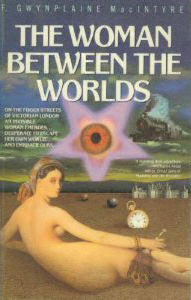 On June 24, Science Fiction author and critic F. Gwynplaine "Froggy" MacIntyre posted a short note in the Community News section of Jeffry Dwight's SFF.Net, an online community of genre readers and pros. The apparently-casual note was titled, "I am just going outside and may be some time," the famous last words of Titus Oates, the English explorer who committed suicide during an Antarctic expedition by stepping out into a blizzard.
Most readers didn't catch the inference. One astute reader who did called 911, and Froggy was taken into custody, dragged out of his apartment by six police officers while yelling, "I want to die and I'm going to take everyone in the building down with me," according to a neighbor.
Froggy was released a few hours later. He returned to his home, posted a bitter rant titled "One idiot ruins everything," and lit a fire in his cluttered apartment that killed him and took a dozen fire trucks and 60 firefighters over an hour to extinguish, according to "Froggy's Last Story", the lengthy New York Times article that appeared Friday. The article quotes Black Gate's Darrell Schweitzer, Andrew Porter and Bud Webster.
Although he produced only a handful of books, including the novel The Woman Between the Worlds and the anthology MacIntyre's Improbable Bestiary, Froggy's short fiction appeared in many outlets, including Analog, Weird Tales, Asimov's Science Fiction, and Amazing Stories. He was also a respected critic, writing books reviews for The Magazine of Fantasy & Science Fiction for many years. More biographical details are in his Wikipedia entry.
Many of us in the SF & Fantasy community knew Froggy, but few of us knew him as well as we thought he did. His online bio (now taken down) stated his parents had given him up at an advanced age, sending him to an orphan labor camp in Australia, contacting him years later only to ask him to donate a kidney to his twin brother.  In the New York Times article, Darrell describes Froggy's public persona as "basically a character he invented." Froggy zealously guarded his privacy, and many of the tales he told were seemingly designed to obscure his origins as much as possible.
Whatever the case, Froggy was a talented writer and fan who was with us too briefly. Rest in peace, Froggy.