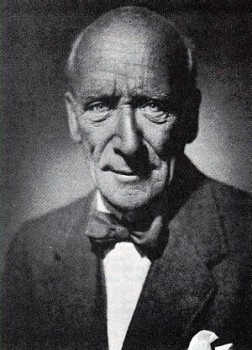 Incredible Adventures
Algernon Blackwood (Macmillan & Co., 1914)
Of all the practitioners of the classic "weird tale," which flourished in the early twentieth century before morphing into the more easily discerned genres of fantasy and horror, none entrances me more than Algernon Blackwood. Looking at the stable of the foundational authors of horror—luminaries like Poe, James, le Fanu, Machen, Lovecraft—it is Blackwood who has the strongest effect on me. Of all his lofty company, he is the one who seems to achieve the most numinous "weird" of all.
Blackwood is often referred to as a "ghost story" writer; indeed, one current in-print volume is titled The Best Ghost Stories of Algernon Blackwood. But true ghosts rarely appear in his fiction. Blackwood liked to dance around the edge of easy classification, and as his work advanced through the 1900s and into the teens, it got even harder to pinpoint. Blackwood's interest in spiritualism, his love of nature, and his pantheism started to overtake his more standard forays in supernatural terror. His writing turned more toward transcendentalism and away from plot. The most important precursor to this development is his 1911 novel The Centaur, which critic S. T. Joshi describes as Blackwood's "spiritual autobiography."
---