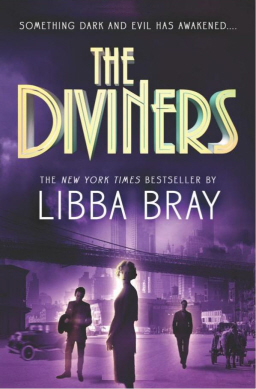 What does YA urban fantasy need to breathe fresh life into its tropes? Prohibition! Not your first guess, either, was it? Yet it works beautifully.
Libba Bray set The Diviners and the series it opens in 1926, in a New York where all the superstitions have just become true, and all the forms of charlatanry have just started working. Most people don't know it yet and the ones who find that they have powers they never believed in are still isolated and afraid.
The novel opens with two party tricks gone wrong. In Manhattan, a debutante desperate to liven up her birthday bash breaks out a Ouija board and releases something nasty. In Ohio, a girl with a world-class attitude shows off her talent for psychometry and the touch of the town golden boy's class ring reveals his secrets to her.
She flaunts what she knows. The boy's family is rich and powerful. Pretty soon, Evie O'Neill's parents have to send her out of town to the farthest available relative on the soonest available train. A train to New York City, perhaps the only place on Earth big enough for Evie's personality.
These two unquiet spirits, one living and one dead, circle around one another, both growing in power and community, through six hundred pages of suspense punctuated with bursts of laughter.
One of the things that impressed me most about The Diviners is that it's a book about the Roaring Twenties written for a generation of readers who have, for the most part, never seen a black-and-white movie.
---