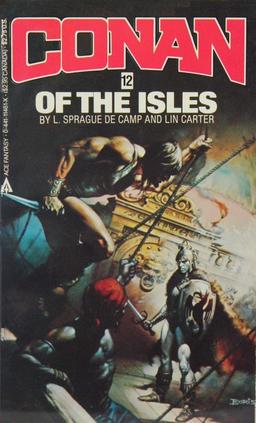 My fifteen year-old daughter is a voracious reader. I thought I read a lot, but I'm not even in her league. She reads fairy tales, a great deal of YA fantasy, and a smattering of horror. Just a few days ago, she asked me where to find Stephen King in our library. I wonder if that means she's finally going to stop re-reading The Hunger Games.
But mostly what she reads is fan fiction. I mean, a ton of fan fiction. She reads it online on her Kindle, curled up on her bed. Walking Dead fanfic, Buffy fanfic, Harry Potter fanfic, Fairy Tail fanfic… I know all this because every time she reads something she really likes, she comes bounding downstairs to breathlessly relate the details. Having trouble communicating with your teenage daughter? Here's a tip: shut the hell up and listen when you're drying dishes, or trapped with her on a long road trip. I think I can name every character on The Walking Dead, and I'm not sure I've ever seen an episode.
Anyway, the point is, my daughter treats fanfic with the same respect and enthusiasm as published fiction. It's fully legitimate to her. There's also a certain sense of ownership — her friends read fan fiction, but she doesn't know any adult who does, so there's a generational divide. Fanfic belongs to her generation, the way Dungeons and Dragons and Star Wars belonged to mine. Part of her love for fan fiction stems from the fact that her generation is the first to really discover it.
Except it's not, of course. Not really. Yes, the explosive growth in the fan fiction community is relatively new, but the phenomenon is not. I've been thinking about this a lot recently, and it all stems from a comment Fletcher Vredenburgh made in his review of Lin Carter's Kellory the Warlock:
Most of his fiction, rarely more than pastiches of his favorite authors (Howard, Burroughs, Lovecraft, and Dent), never garnered enough attention to be republished…  Most of the time, he was trying to create fun, quick reads that were recreations of his favorite writers. In a way, he was writing fan fiction; it's just that he got his published.
I think this is fairly astute. I think Lin Carter might be more appreciated today if he were reassessed for what he truly was: an imaginative and extremely prolific fanfic writer. The same is true of many other writers, in fact, who are long out of print and in danger of being forgotten, including L. Sprague de Camp, Andrew J. Offutt, August Derleth, and even folks like Karl Edward Wagner.
---