About Black Gate
About Black Gate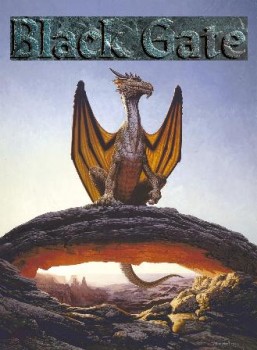 Black Gate was founded in 2000, and is one of today's leading fantasy magazines. We welcome many brands of speculative fiction, and actively seek a kind of story we feel is often neglected in today's short fiction market. A quote from Sherwood Smith, reviewing Black Gate for SFSite, lets you in on our preferences:
For the most part, adventure fantasy is not known for complex characterization or skillful prose…. Black Gate has sharpened its focus on these two elements of good fiction, while never abandoning the brisk pacing, imagination, and swashbuckling fun, strangeness, or horror one expects in an adventure tale.
For more information, see our submissions guidelines (please note that we are currently closed to unsolicited submissions).
Black Gate also is the home to a growing number of articles, essays, reviews, and interviews exclusive to this web site. This content does not appear in the magazine itself, but you can find it here for free, with new content added every Sunday.
Once you've looked around, feel free to drop by the Black Gate Newsgroup for a chat with other readers, writers, and editors. I also blog here at the Black Gate website about submissions, issue updates, magazine plans, and other Black Gate matters.
Welcome aboard, and thanks for visiting.
Howard Andrew Jones, Black Gate Managing Editor